For more than forty years, Wilson has been at the center of New York tennis as the official ball and racket stringer of the US Open. This week, Wilson is celebrating the grand opening of their New York City Pop-Up Museum and retail location which honors this historic role.
The museum's first exhibit, "LOVE ALL: A Wilson Tennis Experience" lands during the lead-up to the 2021 US Open, which will take place in Flushing, New York from August 30 to September 12. The six-week pop-up experience pays homage to Wilson's long-standing history in the sport of tennis, including contributions from groundbreaking athletes and Wilson Advisory Staff members, plus the extraordinary milestones in tennis innovation achieved by Wilson research & development.
Historical milestones featured include:
Jimmy McDaniel Breaks Tennis' Color Barrier – On July 29, 1940, McDaniel played in the first interracial tennis match against Don Budge. The event, set up by Wilson Sporting Goods, was held at the Cosmopolitan Tennis Club in Harlem.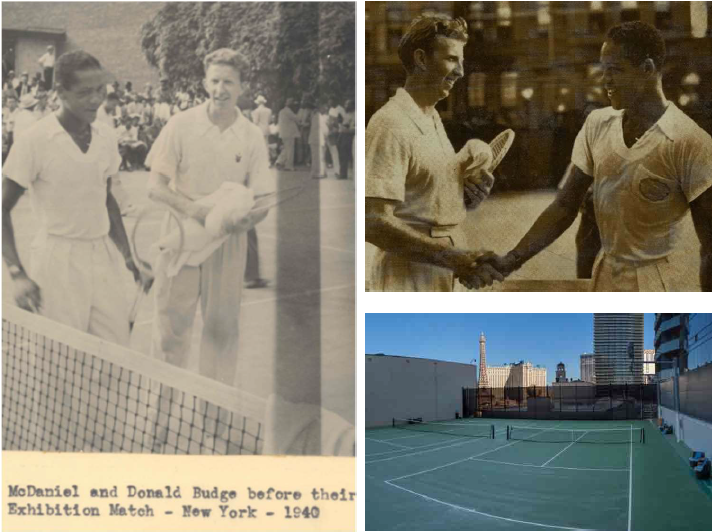 Jack Kramer: Pioneer of Open Era Tennis – With a presence more powerful than his fierce forehand, Kramer's impact on the game was enormous. The multiple Grand Slam® winner championed the serve-and-volley style of play and is considered one of the game's great promoters, strongly advocating for open tennis between pros and amateurs.
Billie Jean King Fights for Equal Rights – The guest of honor's historic 'Battle of the Sexes' match viewed by an estimated ninety million people worldwide ignited the feminist movement for women's sports. The BJK autograph racket came to symbolize King's role as an equal rights advocate and ambassador.
Serena Williams Becomes Best of the Open Era – On January 28, 2017, Williams added to her storied career by winning her 23rd Grand Slam® singles title at the Australian Open, the most by any player in the Open Era.
20 Slams, Only One Roger – Amassing an incredible 20 men's major singles titles since turning pro in 1998, Federer is one of the most prolific men's champions the game has seen. His career excellence in singles is led by dominance on grass and hardcourt where he's won an Open-era record eighth men's Wimbledon titles, five US Opens, six Australian Opens, and six ATP World Tour Finals. He's done it all with a Wilson racket in hand, including his current Pro Staff RF97 Autograph.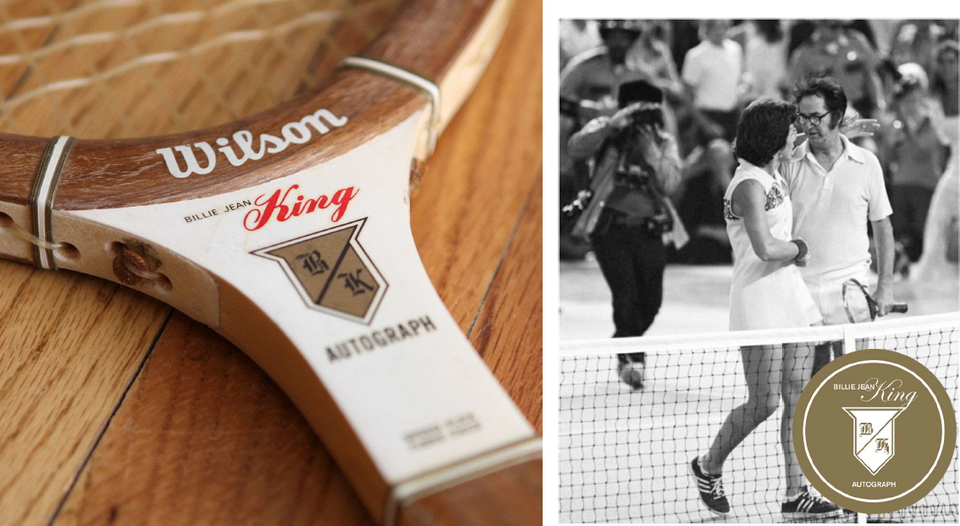 The Pop-Up Museum is Wilson's second-ever dedicated retail store. The first, the Wilson Heritage Store, opened in the brand's hometown of Chicago in July, 2021.
This story was originally publishing on The W blog.
Go to Wilson.com