Climate change

We have committed to set near- and long term group-wide emission reduction targets in our own operations, as well as across the entire supply chain.
We understand the urgency of addressing the climate emergency, which is why we are sprinting towards net zero by 2050.  ​Amer Sports has committed to set near- and long-term group-wide emission reduction targets in line with science-based net-zero with the Science Based Targets initiative (SBTi). During 2023, we plan to submit our targets to the SBTi for validation. The SBTi has already approved Arc'teryx' and Salomon's brand-level science-based emission reduction targets.
From raw material sourcing to end-of-life treatment of our products, office energy use and logistics, we'll work together with our partners to achieve a near-total absolute reduction in CO2 emissions. 
Our climate impact comes from emissions produced by energy use at our offices, brand stores, manufacturing facilities, and logistics centers. However, the most considerable climate impact arises from our product life cycles, through raw material and product manufacturing, upstream and downstream transportation and distribution, consumer use of products, and end-of-life treatment of sold products.
Amer Sports' greenhouse gas (GHG) emissions can be divided into Scopes 1, 2 and 3.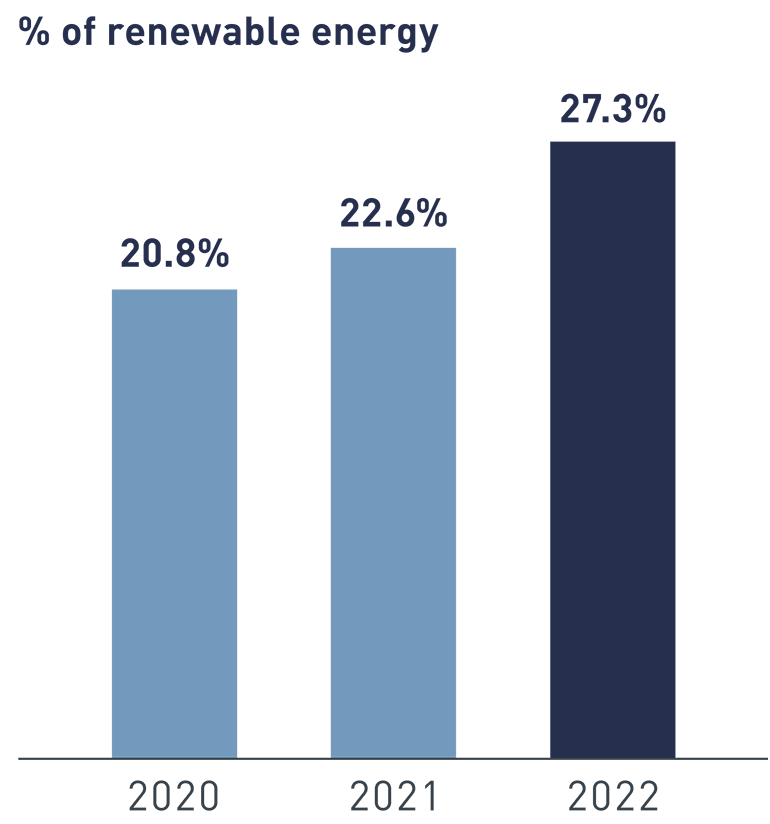 Carbon footprint in 2022
Amer Sports is a participant in the annual CDP Climate Change questionnaire to disclose information on carbon emissions and targets, governance of climate issues, climate-related risks and opportunities, and emissions reduction activities. The Amer Sports CDP Climate score in the 2022 disclosure was 'B', an improvement from the previous year's 'C' score.
Measuring the impacts of our supply chain with Higg Index Tools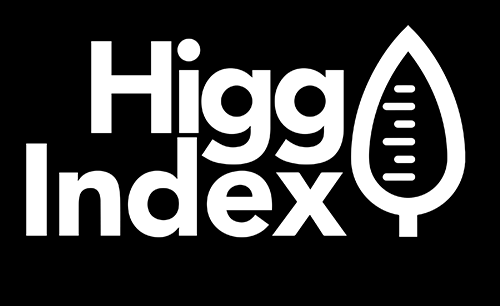 As a member of the Sustainable Apparel Coalition (SAC), the Amer Sports apparel and footwear brands measure supply chain emissions using the Higg Index Tools and continuously strive to reduce their scope 3 emissions together with their suppliers. Amer Sports plans to extend this approach to all brands.
Cutting down emissions with the Supply Chain Decarbonisation Project
Amer Sports has joined the Supply Chain Decarbonisation Project (SCDP), which is facilitated by the European Outdoor Group. The project is a pre-competitive collaborative initiative among ten major brands to reduce greenhouse gas emissions and increase the use of renewable energy within the supply chain of the outdoor industry.
Launched in early 2021, the project follows a three-stage process including, for example, an assessment within the participants' supplier networks and an audit with an external partner.
Amer Sports brands have ambitious climate targets
All our brands have set their own ambitious targets to reduce greenhouse gas emissions. Our largest apparel brands, Arc'teryx, Salomon, and Peak Performance, are signatories of the UNFCCC's Fashion Industry Charter for Climate Action (FICCA). Through this membership, our brands have committed to set emissions reduction targets approved by the Science Based Targets initiative, in line with keeping global warming below 1.5 degrees and achieving net-zero emissions by 2050.
The three brands are also active members in FICCA's working groups, including:
Decarbonization Pathway and
Low Carbon Manufacturing.
From 2021, FICCA signatories are required to report on their progress in GHG emissions reductions, disclosing it via the CDP Climate Questionnaire.

Energy efficiency and certified environmental work in our facilities
The Amer Sports winter sports equipment manufacturing facility and Atomic headquarters in Altenmarkt, Austria are implementing an EMS and standardized target setting for the reduction of their environmental impact, according to ISO 14001 and the Ecomanagement and Audit Scheme (EMAS). The certifications are expected to be finalized in 2023.
Since 2014, the equipment manufacturing facility in Altenmarkt has been powered by 100% renewable electricity. In addition, the facility receives renewable wood chip heating from a local biomass powerplant, uses LED lighting and heat recovery systems, and has waste material recovery capability.
Salomon's headquarters, the Annecy Design Center in Annecy, France has ISO 14001 certification for its environmental management system and ISO 50001 certification for its energy management system since 2017. In addition, Salomon is currently in the process of implementing a plan for the full decarbonization of the Annecy Design Center by 2025. Salomon's headquarters uses 100% renewable energy since 2021 and the remaining emissions are compensated.
The Amer Sports corporate office in Helsinki, Finland renewed its WWF Green Office certification in 2022. The aim of the Green Office environmental program is to actively seek ways to reduce the environmental footprint of office operations and of the employees working there.