Climate change

Targeting carbon neutrality, we are working to decrease greenhouse gas emissions in our own operations, as well as across our entire supply chain.
Our climate impact comes from emissions produced by energy use in our offices, brand stores, manufacturing facilities, and logistics centers. Considerable climate impact also arises from our product life cycles, through raw material and product manufacturing, consumer use of products, and end-of-life treatment.
Amer Sports' greenhouse gas (GHG) emissions can be divided into Scopes 1, 2, and 3.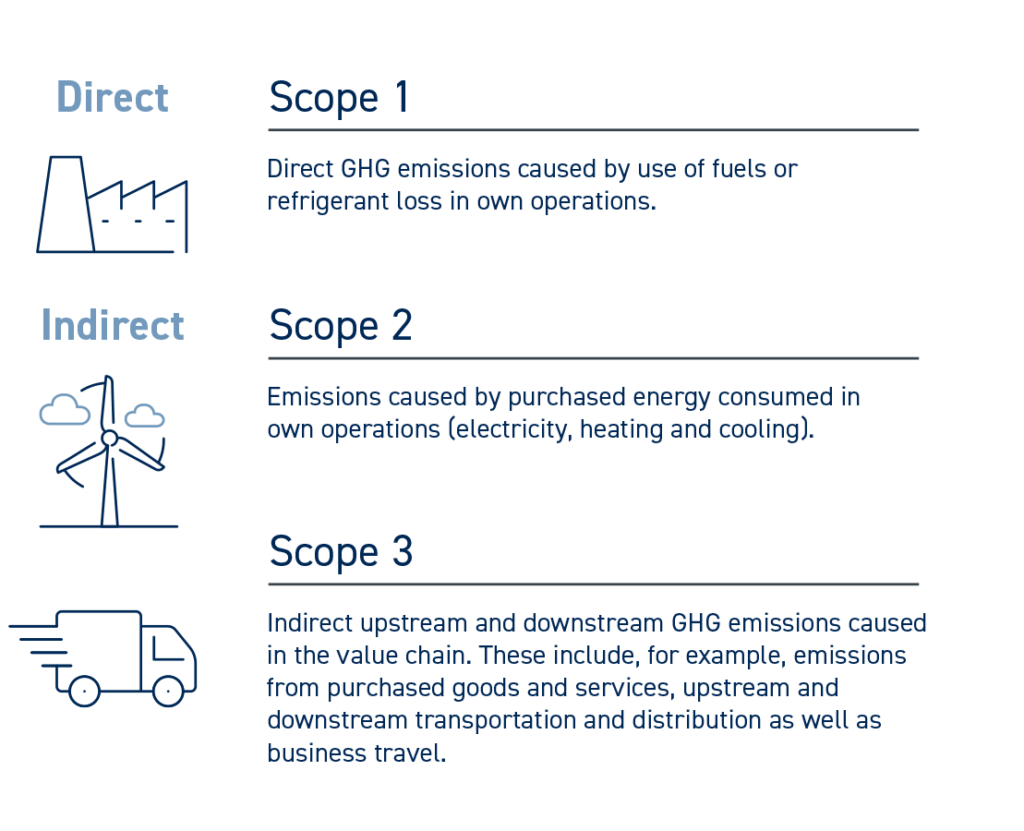 Renewable energy and greenhouse gas emissions 2019–2021: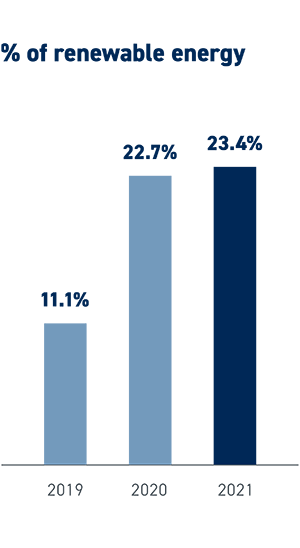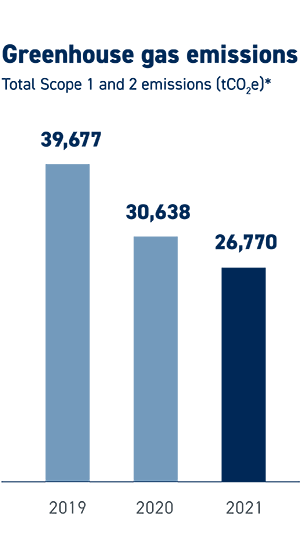 * Starting in 2020, market-based Scope 2 figures are reported and included in the total Scope 1 and 2 emissions. Market-based Scope 2 emissions include market-based instruments such as renewable energy purchases.
Amer Sports' carbon footprint in 2021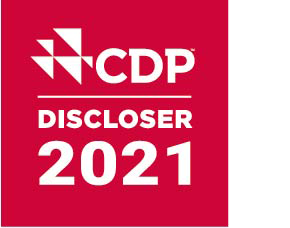 Amer Sports participates in the CDP climate disclosure for annual group-wide carbon footprint assessment. In the 2021 disclosure, our CDP Climate score improved to C from the previous year's D score, in line with the industry average.
Measuring the impacts of our supply chain with Higg Index Tools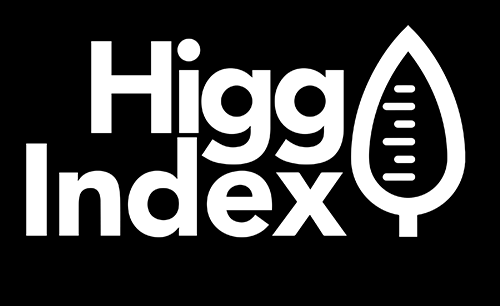 As a member of the Sustainable Apparel Coalition (SAC),  we use the Higg Index Tools to manage the environmental impacts of our supply chain.
Cutting down emissions with the Supply Chain Decarbonisation Project
Amer Sports has joined the Supply Chain Decarbonisation Project (SCDP), which is facilitated by the European Outdoor Group. The project is a pre-competitive collaborative initiative among ten major brands to reduce greenhouse gas emissions and increase renewable energy use within the outdoor industry supply chain. Launched in early 2021, the project follows a three-stage process including, for example, an assessment within the participants' supplier networks and an audit with an external partner.
Amer Sports brands have ambitious climate targets
All our brands have set their own ambitious targets to reduce greenhouse gas emissions. Our largest apparel brands, Arc'teryx, Salomon, and Peak Performance, are signatories of the UNFCCC's Fashion Industry Charter for Climate Action (FICCA). Through that membership, our brands have committed to set emissions reduction targets approved by the Science Based Targets initiative, in line with keeping global warming below 1.5 degrees and achieving net-zero emissions by 2050.
The three brands are also active members of FICCA's working groups, including:
Decarbonization
Raw materials
Logistics
Manufacturing/Energy, and
Promoting broader climate action.
From 2021, FICCA signatories are required to report on their progress in GHG emissions reductions, disclosing it via the CDP Climate Questionnaire.

Examples of our brands' climate work
Arc'teryx
Arc'teryx will reduce its absolute Scope 1 and 2 GHG emissions by 65% by 2030, from the base year of 2018. This means reducing emissions at Arc'teryx headquarters, its Canadian production facility, and its global retail stores. The brand's commitment to science-based targets also includes a reduction of Scope 3 GHG emissions by 65%, by 2030, from the base year of 2018. This means reducing the carbon emissions per unit of value added to its business value chain. This includes emissions related to all of the company's materials, products, factories, mills, shipping, and distribution centers.
Arc'teryx reports annually on its progress towards these targets in the
Arc'teryx Climate Report
. Since 2020, Arc'teryx has been purchasing electricity produced with 100% renewable energy for all its own operations, including all retail stores. In 2021, this was achieved via the Renewable Energy Credit mechanism.
Peak Performance
Peak Performance is a founding member of the
Swedish Textile Initiative for Climate Action (STICA)
, which measures its greenhouse gas impacts in Scopes 1, 2, and 3, and communicates them for a total of 45 Nordic brands. STICA is working to reduce environmental impacts and achieve science-based targets in line with the Paris Agreement. Peak Performance is a member of STICA's steering committee, as well as several working groups dedicated to energy, materials, and the user phase of products by consumers.
One of the biggest achievements for STICA in 2021 was getting almost all the brands to calculate their Scope 3 emissions. In addition, industry-level work was launched to establish a dialogue with politicians and policymakers, in order to influence change based on knowledge from the industry.
In December 2021, Peak Performance committed to set emissions reduction targets approved by the Science Based Targets initiative. The aim is to have these targets approved during 2022.
Salomon
Salomon has committed to setting science-based climate targets since 2020. In 2021, Salomon set ambitious new emissions reduction targets and submitted them to the Science Based Targets initiative, to be validated in 2022. Salomon commits to a 50% absolute reduction of GHG emissions for Scopes 1 and 2, and a 30% absolute reduction for Scope 3 by 2030, from a 2019 baseline, and to achieving carbon neutrality by 2050.
Salomon has committed to the
French initiative FRET21
for the decarbonization of its logistics. Through this, Salomon committed to reducing its French transportation emissions by 15% by 2022. Salomon is a member of the Snowsports Industry Association's (SIA) ClimateUnited coalition and has signed SIA's Climate Pledge.
In 2021, Salomon unveiled a set of ambitious sports marketing commitments for more responsible events and athletes. Through this, Salomon committed to measuring, reducing (by 30%), and offsetting the carbon travel emissions of its international athletes by 2025.
The headquarters of Salomon, the Annecy Design Center (ADC), reached its target to become carbon neutral in 2021. The continuing ADC decarbonization plan includes, for example, a 30% reduction of carbon emissions for the ADC and a 100% transition to renewable energy, for example, through solar panel installation. The goal is also to reduce travel and switch to a low-carbon vehicle fleet. These goals will be achieved by 2025. The ADC is committed to offsetting any remaining carbon emissions.
Winter Sports Equipment
Amer Sports' Winter Sports Equipment manufacturing facility in Altenmarkt, Austria has several ongoing projects to increase energy efficiency in its processes. Examples include efficient vacuum pumps, environmentally friendly compressors, and wastewater treatment. The facility applies innovative measures to reduce its carbon footprint by increasing waste recycling. The heating energy for the ski factory comes solely from biomass, and electrical power for the plant has been produced with 100% renewable energy for many years. All production areas have also been fitted with LED lighting. Every year, the Altenmarkt factory actively works toward finding new ways to reduce waste and energy use.