Products and materials

Tested by world-leading athletes in extreme conditions, our innovative products are loved and trusted by millions of fans around the world.
Product safety, quality, and design
Helping consumers develop and maintain more active lifestyles lies at the heart of our business. We are guided by a consumer-first mindset, and it's of utmost importance to us that our products comply with the highest safety and quality standards.
Amer Sports products are designed with strict quality criteria in mind, and we continuously improve quality based on feedback. All our products meet or exceed applicable regulatory requirements for product safety and labeling.
Quality specifications and quality assurance are an important part of our production processes. Our products are subjected to systematic quality control tests prior to and during production, and again before they are sold to customers.
Quality control is generally handled by Amer Sports' own quality control personnel who perform extensive testing and inspection procedures. Furthermore, we require our third-party suppliers to conduct specific quality testing at each manufacturing site.
We have close to 600 people developing our products and digital platforms globally in six R&D and design sites.
Material Compliance Policy
We apply the highest sustainability standards to the materials from which our products are made. Amer Sports' Material Compliance Policy manages the chemicals and ethical principles in our supply chain. The Policy, valid for all Amer Sports brands and product categories, clarifies our expectations and requirements for materials, as well as the acceptable verification methods that we impose on our suppliers. In addition to chemicals management, the Material Compliance Policy includes the Restricted Substance List (RSL), all testing and certification requirements, and our ethical sourcing requirements.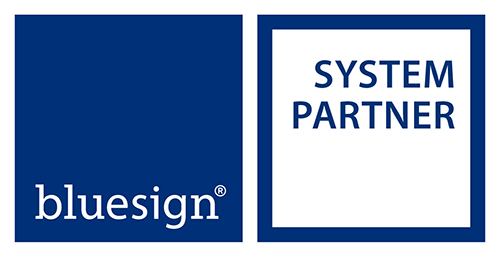 Amer Sports is a bluesign® system partner for its apparel and gear. We adhere to the bluesign® Restricted Substances List (RSL) and the corresponding solutions throughout our sustainable processing and manufacturing.