CMH Heli-Skiing & Summer Adventures, the biggest heli-skiing operator globally, partners with Atomic and Arc'teryx to provide their customers and guides with the best skis and skiing gear.  The common goal of giving people the best in class experiences in the mountain environment makes it a great partnership.
With over 50 years of experience, 130 certified mountain guides, and 12 lodges, CMH Heli-Skiing is the oldest and largest heli-skiing operator globally. Every winter thousands of ski enthusiasts from all over the world travel to the remote Columbia Mountains to get a memorable heli-skiing experience. To fulfill customers' expectations, and to keep the guides and customers safe and protected, CMH uses the best skis and ski gear available on the market.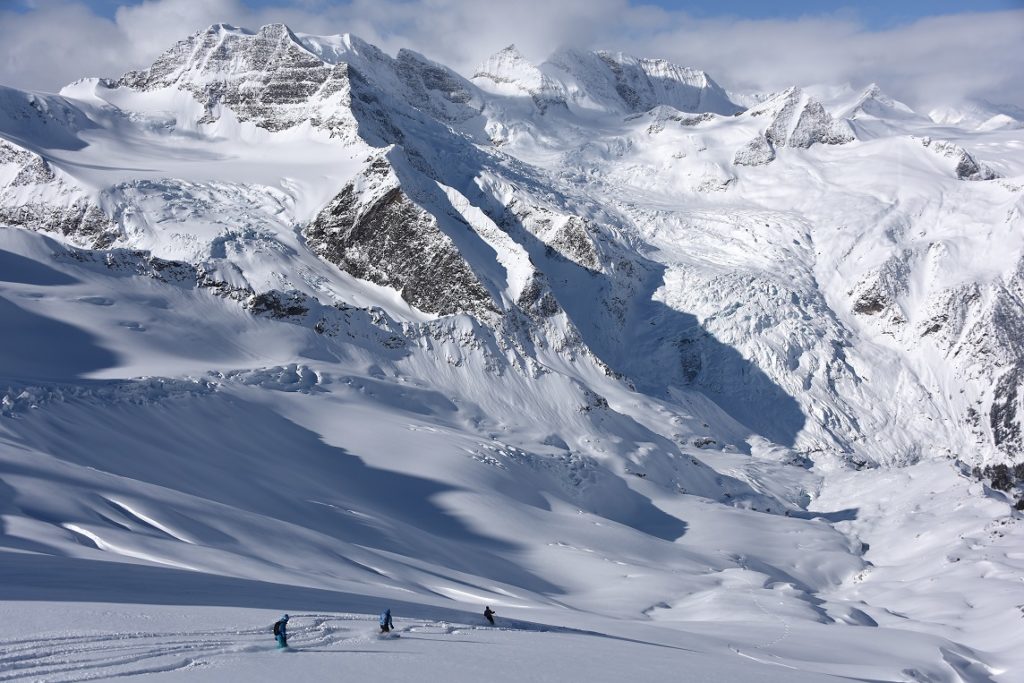 Hand-picked partners
CMH chooses its partners with care.
"We only align with brands that mirror our values and belong to the top tier of their segment," says Andy Anderson, CMH Retail Services Manager.
The partnerships are long-lasting and collaborative.
"Our partnerships need to be win-win cases for both of us. We aim for a balanced two-way process with the goal to promote growth for both businesses. It's about teamwork and looking for solutions together to make the best ski experience possible."
In skis and bindings, CMH's chosen partner is Atomic, in clothing Arc'teryx.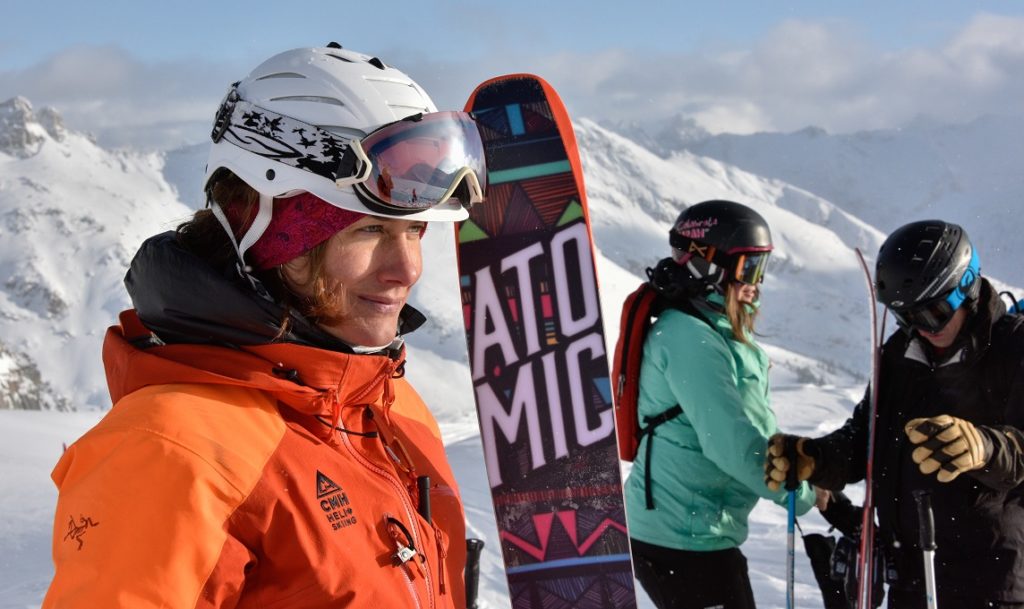 Retail store in every lodge
The guests arriving at CMH lodges can use Atomic Backland skis with Warden bindings at no extra charge. The width of skis is adapted to the conditions in the specific ski area, with the minimum being 117 mm. The Warden bindings can be adjusted to several boot sole types. Moreover, they are robust and reliable.
Arc'teryx is very visible at CMH lodges. All guides use high-visibility yellow-orange Heli Guide jackets and trousers, and all lodges have a well-equipped retail shop with Arc'teryx as the leading brand.
"It's important to our guests that they can equip themselves with the best gear available to use in our environment and the conditions that we encounter. Having the right gear, means that our guests can stay out skiing, whatever the weather conditions are," Anderson assures.
"We are proud to provide our products to a team of guides that stay in the mountain environment from December 1st to April 15th, no matter what the weather is," says John Irvine from Arc'teryx.
"The guides love our products and share that passion and experience with the customers, as well as other people they are involved with. This authentic word of mouth experience has established Arc'teryx as a trusted brand for making the best in class apparel for the winter mountain environment."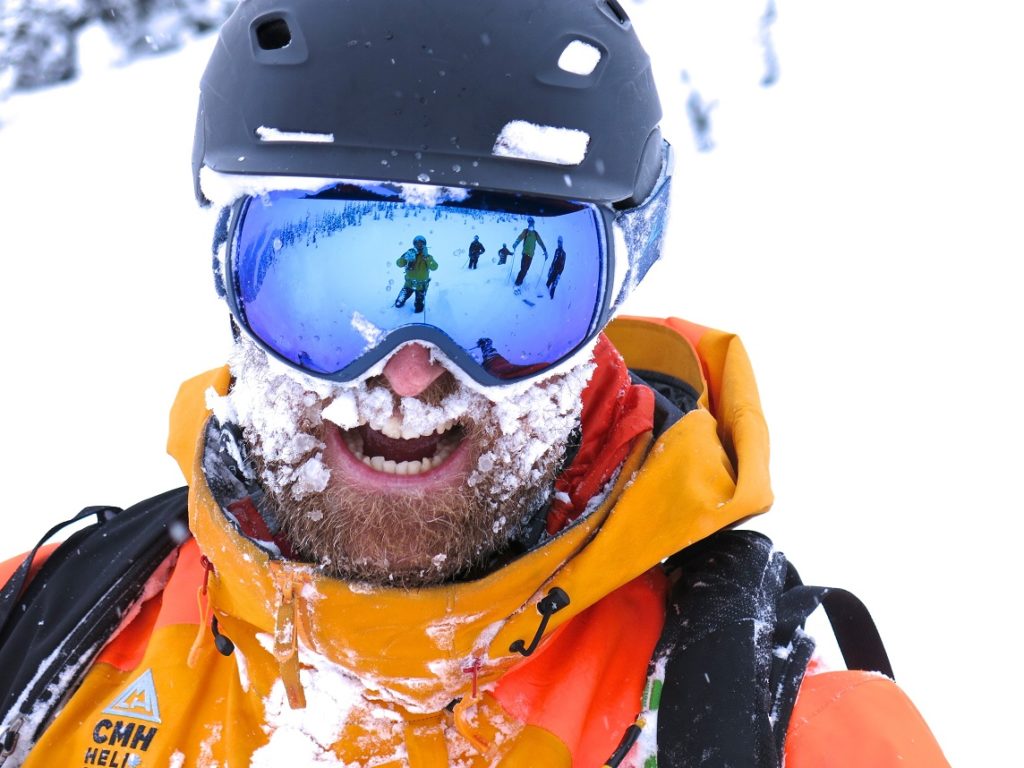 Learnings, feedback and inspiration
The partnership with CMH has supported the evolution of the Arc'teryx skiing line.
"The design of the Heli Guide jacket has evolved continually, based on the learnings and feedback from the CMH guides. We have also used these learnings to support the building of CMH special products that can be purchased by CMH heli-ski customers. Many of the learnings have also contributed to the design of our other snow sports products. We have continually modified the retail products to keep them at the state-of-the-art level."
CMH and Arc'teryx also support each other in marketing operations.
"Every fall, CMH guides go on tour in skiing communities around the world to speak to skiers and inspire them to visit CMH. We provide our stores as a hub for these events and leverage our communities to consider a CMH trip. The fact that both companies are Canadian, and are aligned in giving people best in class experiences in the mountain environment, makes it a great partnership," Irvine says.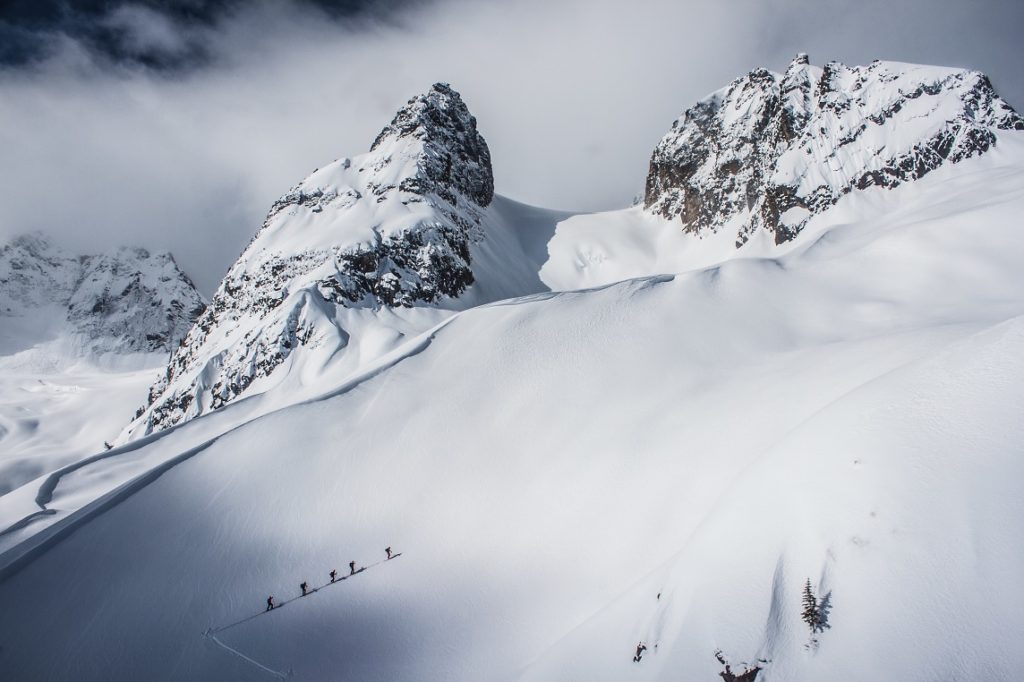 Access to evolving technologies
Herbert Buchsteiner, Business Unit Director for alpine skis and bindings at Atomic, is happy with the collaboration. In addition to the guides, Atomic gets valuable feedback from heli-skiing customers.
"Thanks to CMH, we have touchpoints with many different skiers. All of them are not experts, but they are 100% ski fans. We aim to develop and produce skis that make powder skiing fun and effortless for everyone."
CMH customers are also a valuable asset in marketing.
"Skiers from all over the world go heli-skiing.  Many of them are influencers and opinion leaders. Having the Atomic fleet in CMH lodges is very important to us. If the influencers have good skiing, they will spread the word. It definitely supports our brand," Buchsteiner says.
"The team at Atomic have proved to be great partners," says Andy Anderson. "They listen to our needs and do their utmost to fulfill them, within workable and practical parameters."
"It's an ongoing process of development, and we are often able to have access to evolving technologies a year ahead of the in-line product reaching the market. Moreover, as a wow-factor add-on, we are now able to do custom top sheets on our skis, which really resonates with our customers!"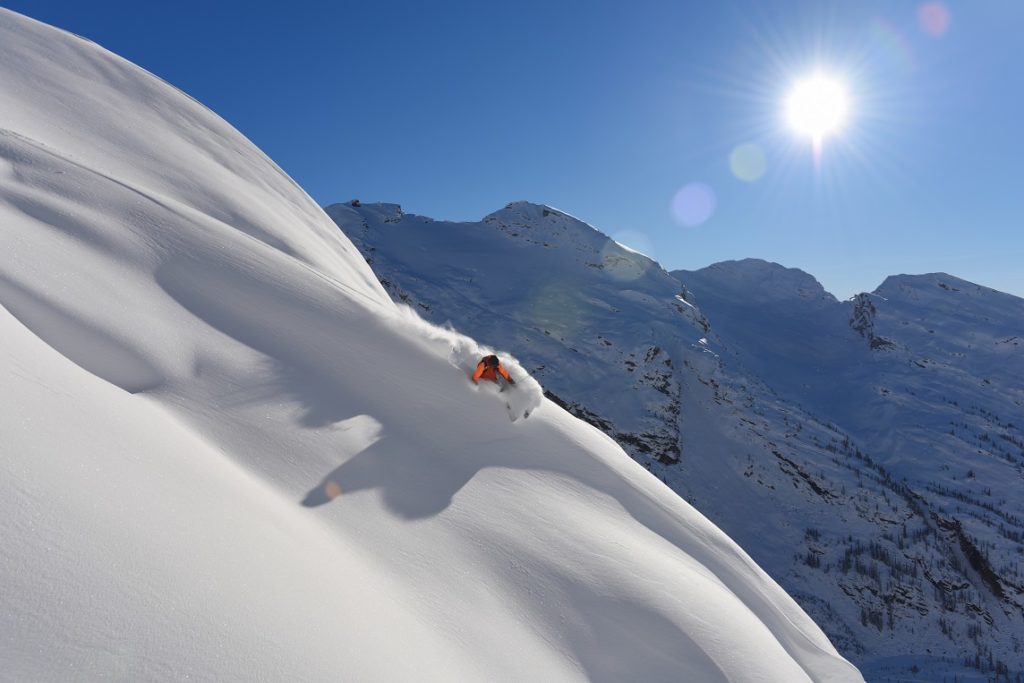 Photo credits: CMH Heli-Skiing & Summer Adventures: Bobbie Burns, Craig McGee, Danny Stoffel, Gery Unterasinger, Brodie Smith