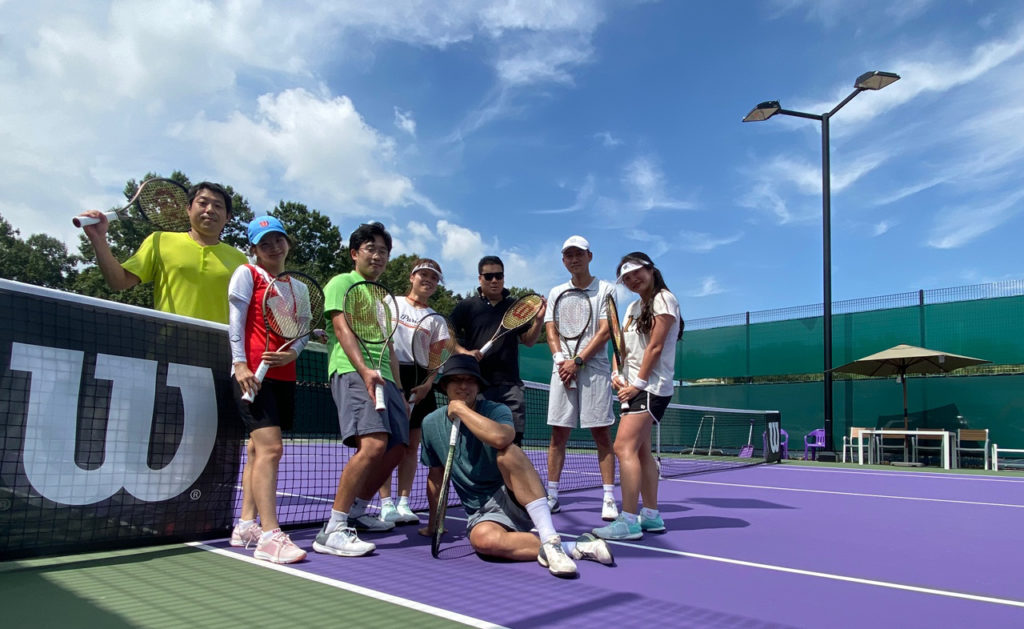 Meet Jade Kim, Wilson Brand Head for Amer Sports Korea. Read on to learn about her journey from marketing to supply chain all the way to brand head.
Jade Kim has worked at Amer Sports for 13 years. She started her career with us as a Marketing Assistant for Atomic and Wilson, but then decided to take some time off to focus on her family. A few years down the line, she decided to re-enter the workforce and rejoin our Supply Chain team, from where she transferred to a Commercial Manager.
Today, Jade works as Wilson Brand Head for Amer Sports Korea.
Throughout her career, Jade has worn many hats, all of which have brought a variety of expertise and skills into her current role.
Always on the lookout to learn
We asked Jade what pushed her to explore different roles at Amer Sports throughout her career.
"I love sports and am passionate about our brands," Jade says with enthusiasm.
She describes herself as curious, always on the lookout to learn something new. She's grateful for the support and push she has always got to pursue her career goals.
"Amer Sports has always given me the opportunity to discover something new. Every time I tried something new, all the people around me wanted to support and help me," Jade says.
She feels she's been able to continuously grow professionally and develop her career further.
Passion, support, and collaboration unite people
Jade explains how everyone she has encountered in the past 13 years at Amer Sports shares a strong passion for sports and our brands.
"We love the brand as if it were ourselves," she says. "This passion for our brands gives us the power to break through difficulties together."
Jade shares an example of a recent organizational change, which involved everyone in the Korean organization.
"Previously, we were set up more as 'a portfolio-based company'," Jade describes, "but now everything we do is more brand-focused and customer-oriented. Now, we are all working towards one goal together. This has really helped us to become one strong team".
Jade explains how the supportive and collaborative people at Amer Sports helped her get through challenging times.
"I've joined quite a few new teams, and often been the new person," she says. "Every time I joined a new team, I always received full support from them, immediately feeling like I belong."
Jade makes it clear that passion, support, and collaboration unite everyone at Amer Sports.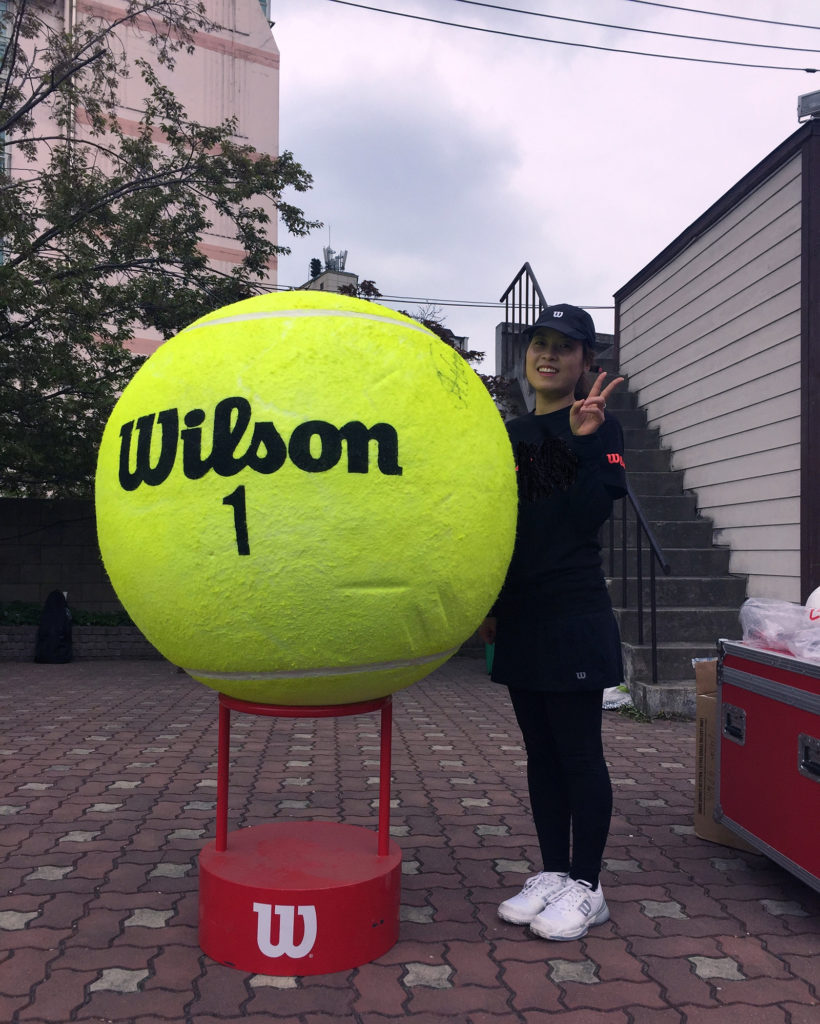 Persuasion and championing lead to a new adventure
This strong support has enabled Jade to progress in her career at Amer Sports. After working in the Supply Chain team for seven years, Jade was hungry for something new.
An opportunity came up to become a Commercial Manager for Wilson. Her manager at the time recommended her for the role.
"At first, I was hesitant to take on this new role as I had to cover new broader responsibilities. Also, because I have two small daughters, I was wondering how I was going to handle family and work."
A person near Jade encouraged her to believe in herself and her capabilities.
"Because of this person's persuasion, I decided to take on the Commercial Manager role. And I've enjoyed the adventure," Jade says, smiling.
Potential to grow
Jade is not only proud of her journey so far, but also excited about future opportunities.
"Soon we're going to relaunch Wilson Golf in Korea. This will be another interesting new challenge for me," Jade says.
Jade believes the golf business will be a great driver for growth. In addition, she talks about plans to launch Wilson Sportswear in Korea in the foreseeable future.
"This means more work, of course, but our brand has so much potential. Wilson has the power to keep growing, and it will be great to see how our brand evolves," she says.
Jade highlights how excited she is about unlocking the full potential of all our brands on a global level, not just in Korea, and explains how the combined strength of Amer Sports brands will ensure growth across our portfolio.
"I'm happy to be a part of this growth journey. Without this vision, people could easily get bored. But it's this vision and big growth opportunities that give me the power to go further," she says. "It's an exciting time to be part of Amer Sports."
Jade Kim
Current role: Wilson Korea Brand Head
Location: Amer Sports Korea
Previous experience: "I started at Amer Sports as Marketing Assistant for Wilson and Atomic. I left the company to focus on family and rejoined three years later in the Supply Chain team, and transferred to Commercial Manager for Wilson Korea in 2018." 
Hobbies and interests: "I enjoy running and am currently training for Jeju Island 10k race this October. I also so sports with my daughters. I like visiting a good café with my family and ordering something sweet with a good cup of coffee."
Fun fact: "I recently found my new talent! We had a sports day at work, and I scored three goals in a futsal match. I didn't even know I could be a goalkicker. It's nice to discover new things about myself."