Meet Jahmal Cole, who intersects sports and culture to benefit underserved Chicago youth. Wilson Sportswear are ecstatic to have him on the Advisory Staff.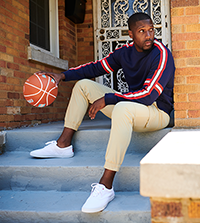 Jahmal Cole puts in the work to make his childhood neighborhood—Chicago's south side—a place of community and inclusion for the people who live there. While growing up in an underserved environment where youth dream of success through football, basketball, or rapping, Jahmal set his sights on the NBA.
After he graduated from college, he worked at the Cook County jail, where he sought firsthand information about how these youth landed there. They would tell him, "I'm a product of my environment; I'm a victim of my circumstances; I grew up in the 'hood."
"My college coach taught me how to overcome those excuses," says Jahmal. "I knew now that the reason I spent four years practicing basketball was to teach me to teach others. If you show people better, they can do better."
Jahmal turned that coaching experience outward to youth who felt that they were victims of their environments and had little chance of success given their roots. He correctly believed that exposure to the larger world would spark their desire to rise above their circumstances. It was with this conviction that Jahmal started My Block, My Hood, My City, a non-profit organization with a mission "to inspire youth, empower communities, and build a better world one block at a time."
Through My Block, My Hood, My City—or M3—youth citizens leave their comfort zone and gain a greater understanding of the world through exploring new communities, cultures, and cuisines. The organization is building a generation of role models taking responsibility for their communities through fitness, senior services, block clubs, and special events like 5k runs and community volunteer work.
When asked in an interview from December of 2020 what Jahmal thought people needed the most right then, he answered, "Hope. H.O.P.E. I don't know if you've noticed, but there's a deficit of hope in Chicago."
Jahmal inspires Wilson's Sportswear designers by his physicality and his leadership. Jahmal's input will inform the designs with the same kind of inspiration he brings to his block, his neighborhood, and his city.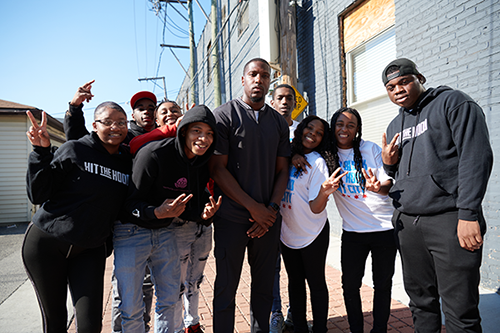 This story was originally published on The W blog.
Go to Wilson.com