Peak Performance unveils a new outdoor collection, designed in collaboration with Ben Gorham, the visionary founder of the luxury brand Byredo. The collaboration resulted in the unisex, multi-functional outdoor collection – Possessions of My Soul, inspired by the Nordic landscape and the everchanging weather conditions.
The collection was inspired by a long hike in Riksgränsen, Sweden, 200 km north of the Arctic Circle. During the hike, the garments had to handle the environment and rapidly changing conditions from 2 degrees below, heavy rain and wind to blue skies, sun and 15 degrees.
"We walked through every imaginable weather, up and down. We sat down to eat. We stood still to take a break, took in the views and discussed what you need and want when you're out there. So, from the hike, the functionality was built", says Ben Gorham.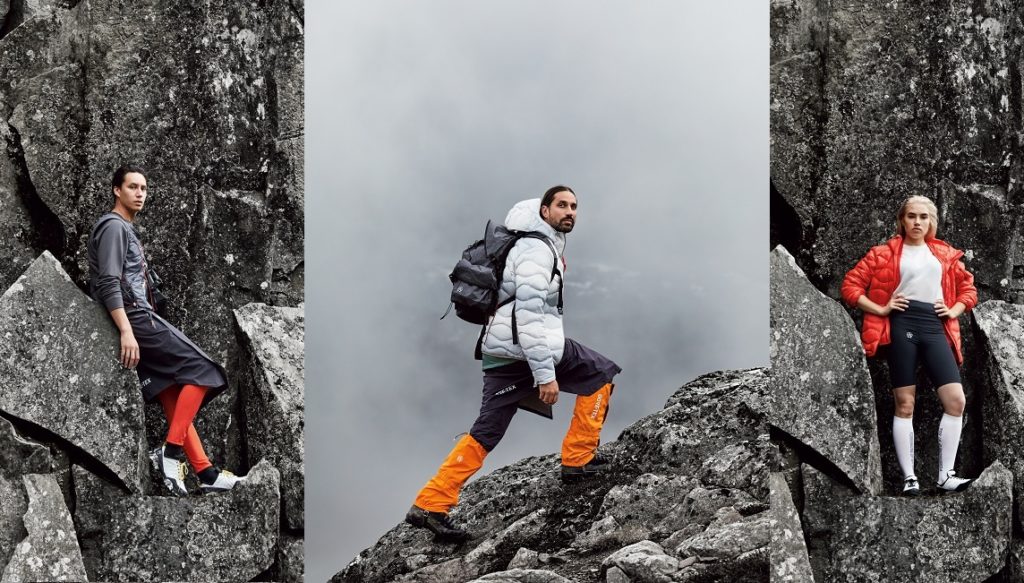 Dealing with the forces of nature
The collection is designed to cover all the elements that give people the confidence and security to deal with the uncontrollable forces of nature – the landscape and the everchanging weather conditions.
The pieces are multi-purpose, unisex and well-made, crafted from technical fabrics and pure merino wools with incredible capabilities. Packability and lightweight are central. All garments pack into their own pocket. The colors and tones reflect the many shades of greys from rock formations and mountains in Riksgränsen.
Outdoor culture has become a big part of Gorham's life the last six years. "I'd never really been exposed to nature before, until I got into skiing, climbing and cold-water surfing and it really opened my mind to a different lifestyle. It's something liberating with outdoor culture and nature that connects me to myself. It's the closest thing to meditation I know."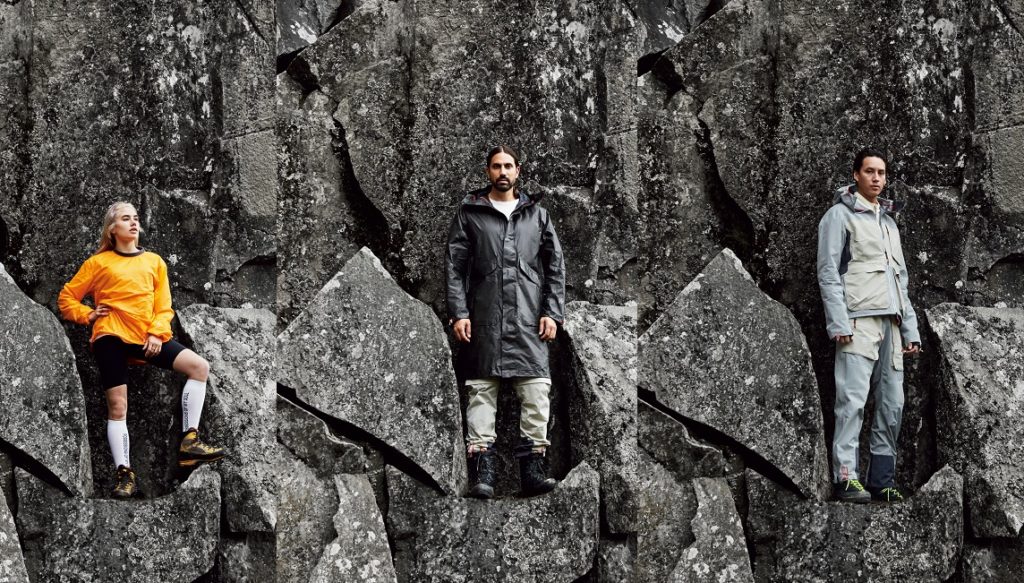 Urban meets outdoor
The urban and outdoor lifestyles have historically been quite segregated. Together with Ben Gorham, Peak Performance hopes to bridge these lifestyles by adding function with esthetics and a relevant silhouette that are new to the outdoor world. Traditionally, outdoor wear has been designed for a specific activity, so to appeal to the more general outdoorsmen, Ben Gorham wanted to create a collection for a multi-activity lifestyle.
"The garments fuse Ben's eye for detail and passion for the outdoors, along with Peak Performance's expertise in building technical garments, without compromising in style", says Jeanette Francke, Creative & Marketing Director, Peak Performance.
Respect for nature and environment
Peak Performance and Ben Gorham hope that their collaboration will encourage people to spend more time outdoors, people from completely different references both esthetically and culturally. The goal is to make it less complicated to know what to wear and make people feel confident and safe.
A respect for nature and the environment has been a natural starting-point in every choice made throughout the design process. Decisions regarding materials and how the garments were cut and dyed are all made with sustainability in mind. It is a natural way of working for Peak Performance.
Ten Days in Paris:
Peak Performance launches outdoor collection w/ Ben Gorham