From American Nordic skier Jessie Diggins to Italian Alpine racing star Marta Bassino to high-flying Swedish snowboarder Sven Thorgren, the Salomon team will boast a number of Olympic medal hopefuls when the Games begin in Beijing on February 4, 2022. Those three—along with a host of others from across the globe—will arrive in Beijing looking to deliver their best performance on the biggest stage in sports.
As the Olympic year begins, many of Salomon's winter sports athletes are in top form, with the team's Alpine and Nordic skiers grabbing podium results in big numbers already this season.
For Jessie Diggins, the Olympics are an opportunity to add to the gold medal she won four years ago in Pyeongchang, South Korea, in the women's team sprint with teammate Kikkan Randall. After winning the 2020–21 Nordic World Cup overall title and the Tour de Ski last season, the Minnesota native is gearing up for her third Olympics. The 30-year-old has already grabbed two victories this season with the help of her trusted team of ski technicians from Salomon and the US Ski Team.
"I'm very excited for the Winter Olympics this season and so incredibly proud to be a Salomon athlete and part of such a supportive ski family," Diggins says. "I have raced every World Cup of my career on Salomon skis, so every breakthrough and every big moment I get to share with the amazing team at Salomon. They are the ones who helped me get there with such care, attention to detail, and great service all winter long! I'm excited to race my hardest at the Games."
Also on skinny skis, Sweden's Maja Dahlqvist is the Sprint World Cup leader and has five victories on the season, while Tatiana Sorina of Russia has two podium results.
On the men's side, France's Richard Jouve is 2nd in the Sprint Overall Standings and has three podiums this season. Norway's Sjur Røthe has stood on the podium twice, including one victory.
Biathlon
In women's IBU (International Biathlon Union) Biathlon World Cup, all of the leader bibs—Total Score, Sprint, Pursuit, Mass Start, Individual, and Under 25—are on the shoulders of Salomon athletes.
Norway's Marte Olsbu Røiseland is the World Cup overall leader, with eight podium results, including six wins. Sweden's Elvira Öberg has seven podium results and three victories already. She has consistently been the fastest skier on tour, which has her currently in 2nd place in the overall standings. A rising star, Öberg is also the highest ranked skier under the age of 25. France's Julia Simon is also off to a strong start, with five podiums including a victory. Markéta Davidová of the Czech Republic has also grabbed a win.
In men's biathlon, Frenchman Simon Desthieux has four podiums, as has Sebastian Samuelsson, who won two races at the season opening event at the biathlon capital of Östersund, Sweden. At the 2018 Games, Samuelsson won a silver medal in the 12.5 km pursuit event and gold in the relay. For good reason, the Swede is excited to compete at his second Olympics.
"I have great memories from PyeongChang 2018 and right now I am doing everything I can to keep improving and to fight for the medals once again in February," Samuelsson says. "I am very happy to be part of the Salomon family, because it is like a family for many years now and being part of the Salomon team is essential for my results and preparations for the Olympics."
Finally, Norway's Vetle Sjåstad Christiansen has three wins this season, and has been on the podium five times overall. He'll be a threat for an Olympic medal as well.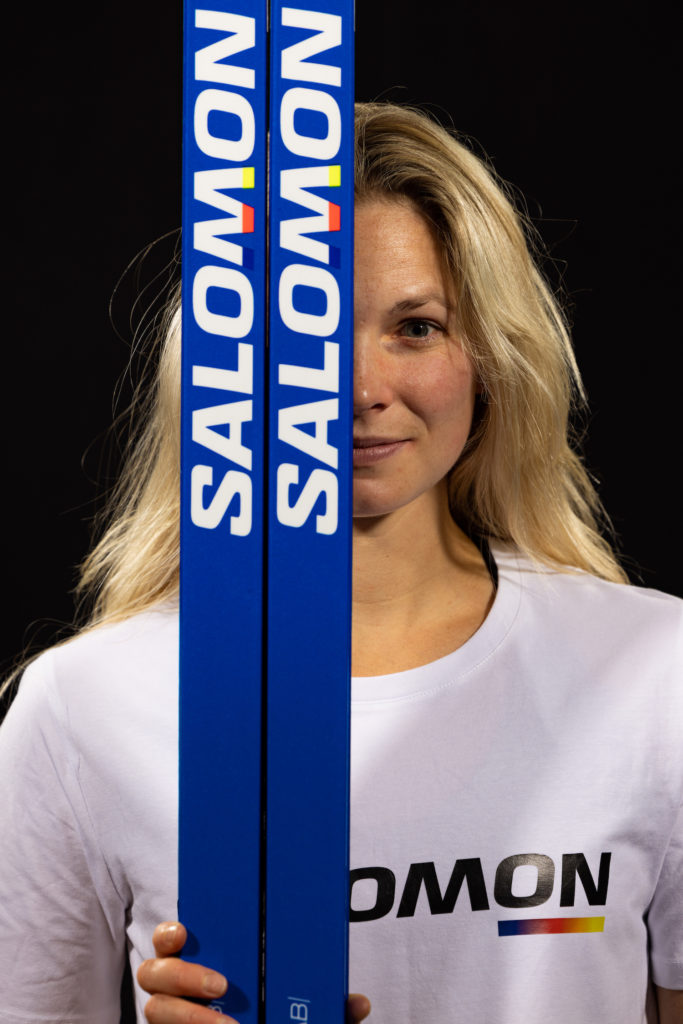 Alpine Racing
On the Salomon Alpine Racing team, Marco Odermatt will be a medal favorite in giant slalom. He has blown away the competition in this season's World Cup giant slalom (GS) races, using his Salomon S/Race boots to post four wins and a 2nd place in five GS races. In early January, he became the first Swiss racer in 14 years to win the Adelboden GS.
Italian Marta Bassino had her best season in 2020-21, winning the crystal globe as the World Cup season-long champion in the giant slalom. With two podiums this season, the 25-year-old is in good form and looking to peak as the Olympics approach. She is also not to be overlooked in the speed disciplines, having grabbed World Cup podiums in Super G, Downhill, Parallel Giant Slalom, and Combined.
"The Olympics are the biggest dream of all of us athletes," she says. "That kind of dream that each of us has since childhood. But above all, the Olympics are a wholesome and healthy competition, an interplay between countries that represents the best in all of us."
A Super G specialist who can also shine in the downhill, Salomon team member Tamara Tipler already has a 4th place finish this season at the Super G in Lake Louise, Canada, as well as two other top-10 results. She has a 4th place finish this season and eight World Cup podiums in her career, but never a victory. Could the Olympics—which are known to produce first-time winners—be the Austrian's day to finally climb to the top step? Like Bassino, Tipler has been on the Olympic stage before, having competed in the Super G in PyeongChang four years ago.
Matthieu Bailet had the best result of his career last season, when he finished 2nd in the Super G at Saalbach-Hinterglemm, Austria. The Frenchman—who has skied on Salomon equipment since his early childhood—has begun this season with two top-10 finishes. He is hoping to peak at the right time in February at his first Olympic Games.
"In addition to representing France on the international stage, these first Olympics would be a big step forward in my career," Bailet says. "Representing my country, my city of Nice, the customs, the people who support me on this global event, would be a huge pride. The Olympics are the event that best symbolizes the balance between sport open to all, with the presence of almost all countries, and excellence, with the gathering of the best athletes in the world."
Unfortunately, French skier Victor Muffat-Jeandet will be sidelined indefinitely after suffering a fractured ankle in the abandoned Zagreb slalom race in the first week of the New Year.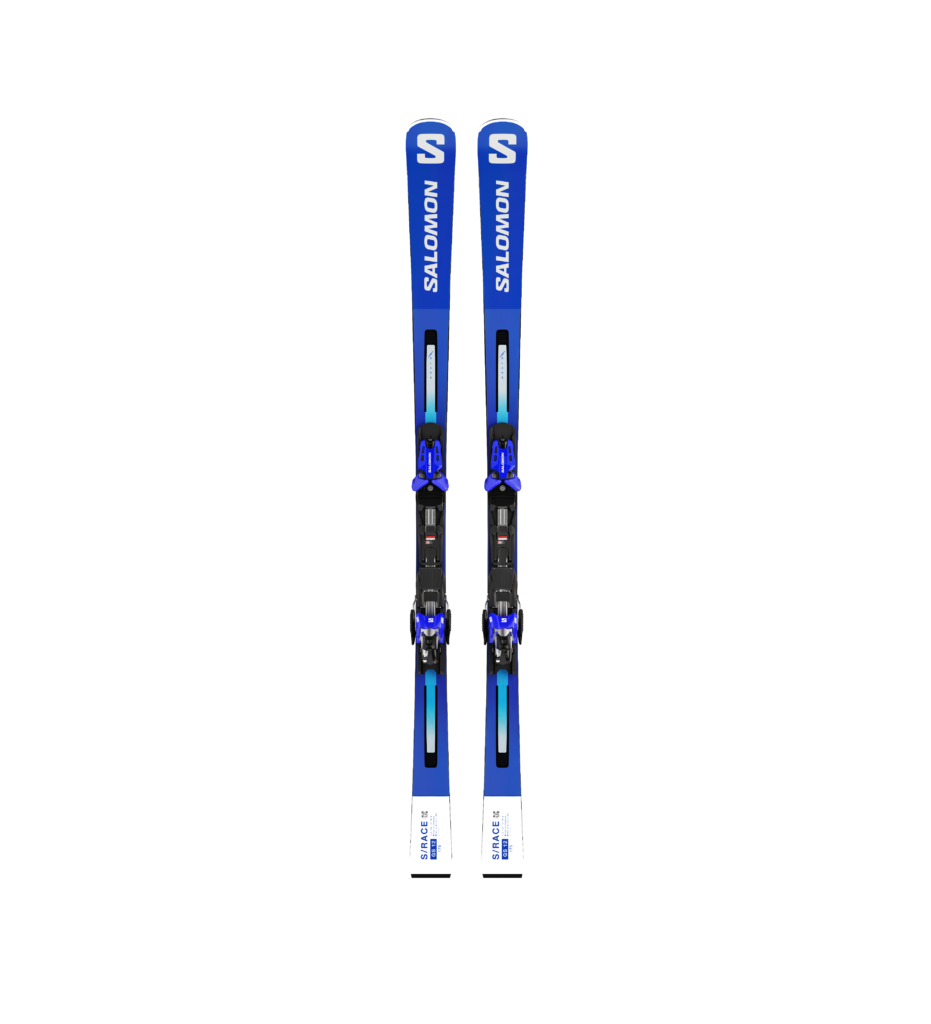 Freestyle
In Freestyle Skiing, France's Antoine Adelisse took 3rd place in Big Air at the Steamboat World Cup stop, showing he is in prime form as the Olympics approach. Halfpipe skier Noah Bowman already has one podium result in 2022, finishing 3rd at the World Cup stop in Calgary on New Year's Day.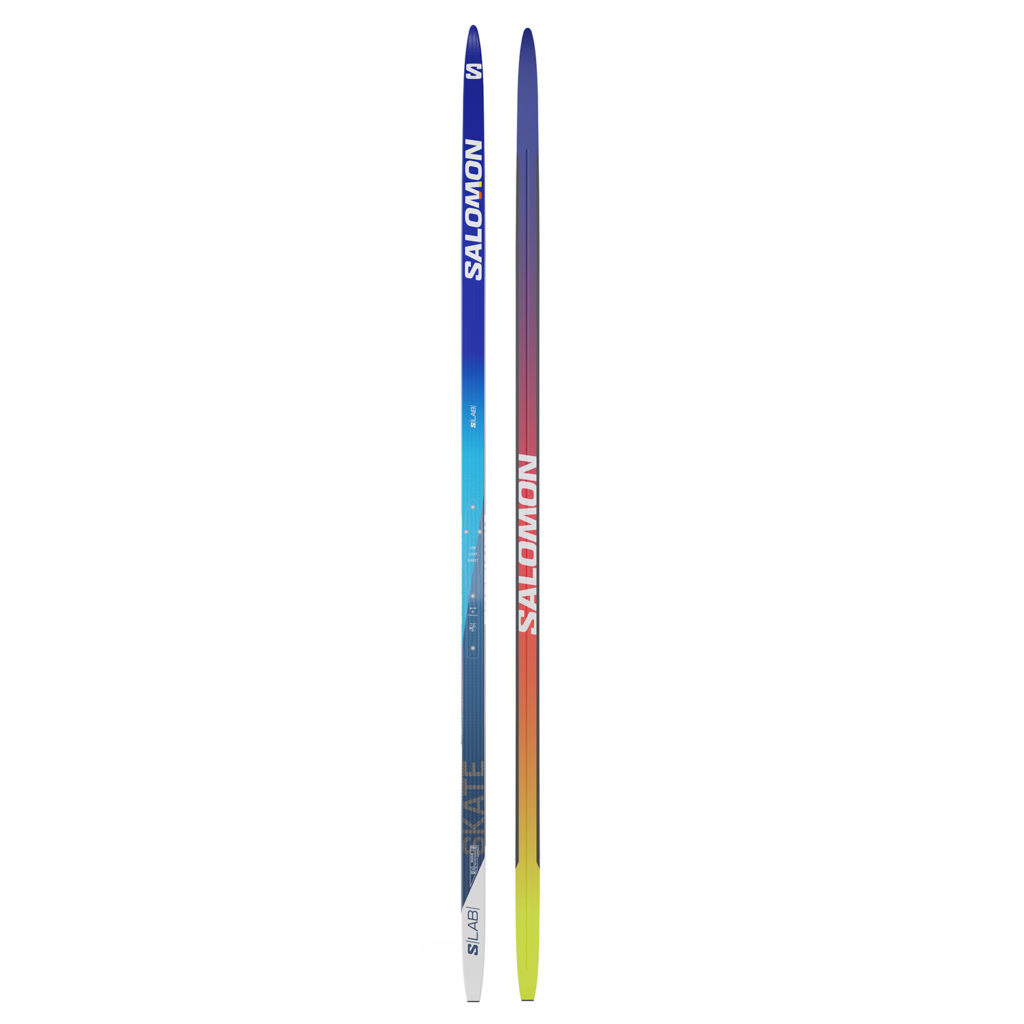 Ski Cross
In Ski Cross, Sweden's Sandra Näslund has been absolutely dominant on the women's circuit, with five victories on the season. The queen of Ski Cross—she won in December at Innichen, Italy and Val Thorens, France—shows no signs of slowing down in 2022. She will be the gold medal favorite in Beijing.
Ski Cross racer Bastien Midol—who hails from Salomon's hometown of Annecy, France—has a win, a 2nd place, and a 3rd place already this season. Like Näslund, his victory came in December at Innichen, Italy. The crystal globe winner in 2019, he will look to continue his winnings ways in Beijing.
Snowboarding
In Snowboarding, Swedish rider Sven Thorgren joined the Salomon team in 2021 after years of being interested in the company's products and admiring the brand's lengthy history of working closely with its athletes to make better products.
"I feel really spoiled being on Salomon. The company has given me an opportunity to be a part of the development side of things, which I'm really excited about," Thorgren says. "I like to have a bigger goal during my season and the Olympics definitely gives me that. Sometimes when I do contest after contest I lose the progression mid-season, but this year I'm more motivated than ever."
American rider Dusty Henrickson, who won gold medals at X-Games Slopestyle and Knuckle Huck in 2021, was recently named to the U.S. Olympic team in slopestyle and big air. On the women's side, 21-year-old Maddie Mastro is currently ranked 6th in halfpipe on the Dew Tour and has also qualified for the US team in Beijing in that event. She feels fortunate to be competing in her second Winter Olympics.
"I'm so grateful to be able to represent myself and my sport but also brands like Salomon, which has a team filled with a diverse group of riders, from the backcountry to the halfpipe," Mastro says. "I'm proud to be a part of the family."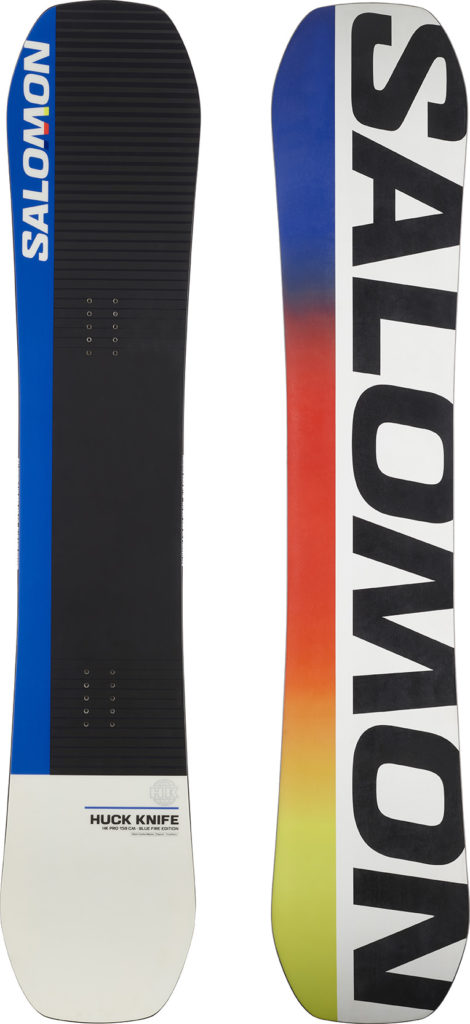 Go to Salomon.com