"That Duke… that's the last ball you'll throw."
As the Official Game Football of the NFL (National Football League), Wilson and the NFL have the longest-standing partnership in all of sports. Wilson and 'The Duke' football have powered every snap, play, and point scored throughout the history of the game—including on football's grandest stage: the Super Bowl.
This year in commemoration of Super Bowl LVI, Wilson released an exclusive film, The Duke: Factory to Field. The film was created by Wilson Advisory Staff members Spencer Paysinger, a former NFL player and Super Bowl Champion with the New York Giants, and Dane Morck, a former collegiate football player. Watch the short film.
For the film, Paysinger and Morck set out to capture not just The Duke itself, but the tradition, legacy, and influence the ball has left on the game and its players.

The duo headed to small-town Ada, Ohio, where every NFL and Super Bowl Game Ball is handcrafted—cut, laced, sewn, and decaled by the dedicated playmakers. The generations-old, often unseen tradition has never changed or wavered, making it both the backbone of The Duke's awe-inspiring story.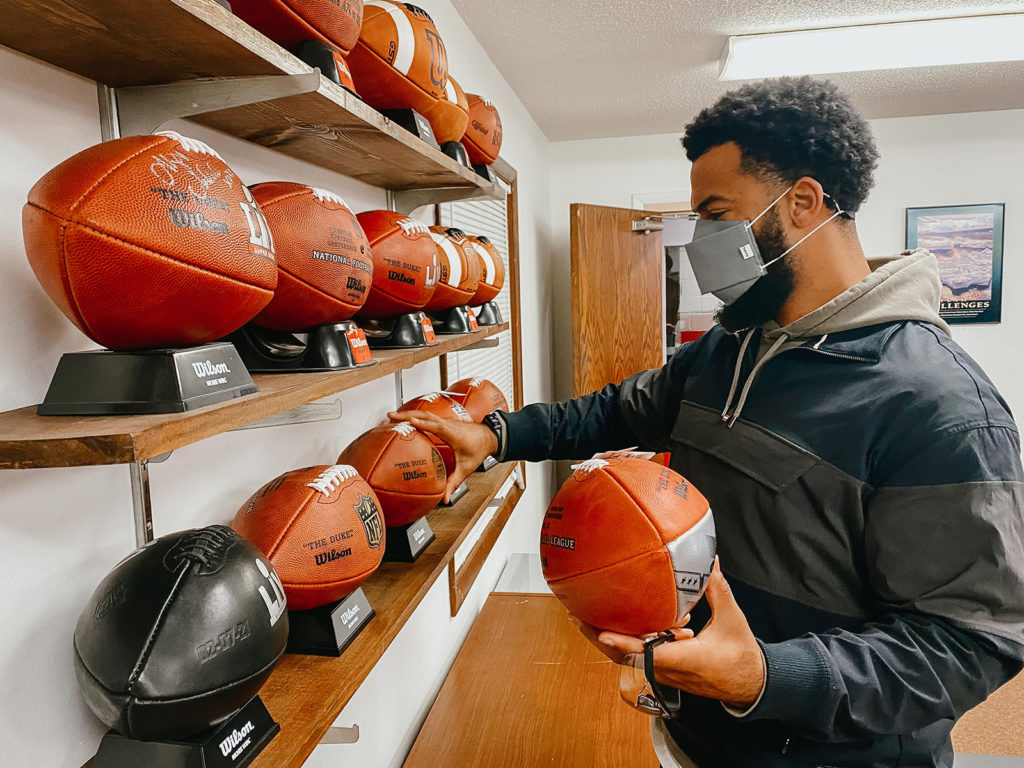 "Seeing that process up close and personal was beyond cool," said Morck. "I've held this football my entire life, and I never knew where it came from."
"In today's world of automation," added Paysinger, "I think you just assume that everything is made by robots, but walking through Ada and speaking to the people there was truly special. There's so much passion these people have for the ball and the game, and that sense of pride is something we set out to document with this film."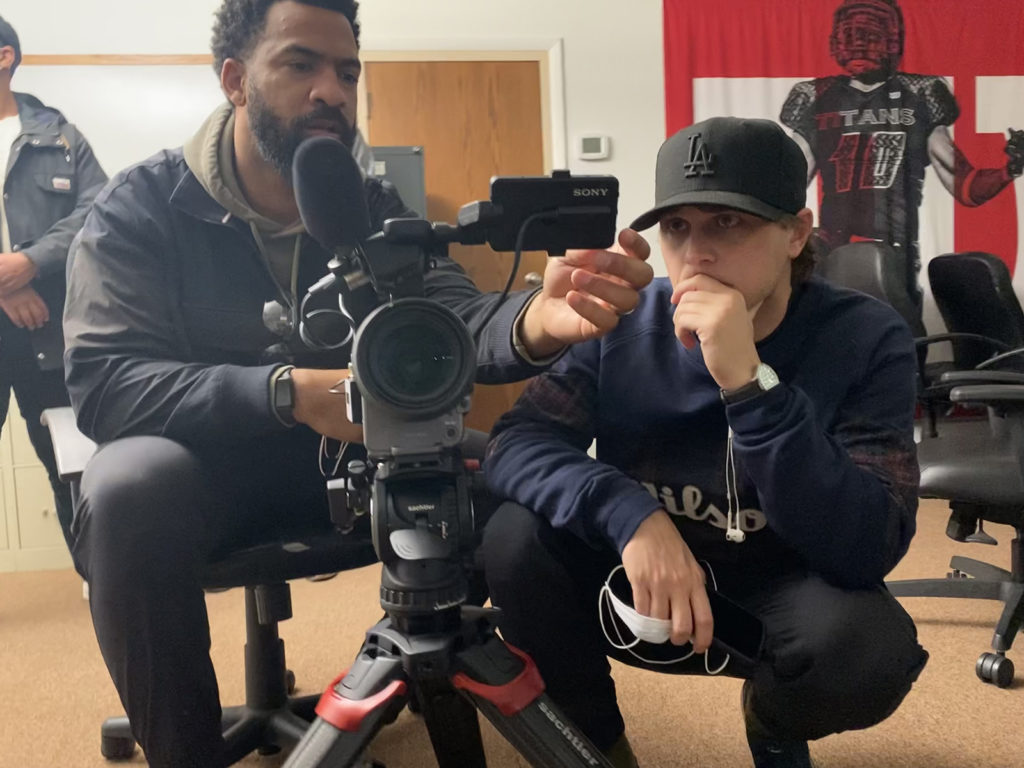 Like the craftspeople who make the iconic ball, those who play with the ball are also part of its legacy.
For the film, Morck and Paysinger also teamed up with fellow Advisory Staff member Jordan Palmer, a quarterback guru who coaches elite high school and collegiate athletes who aspire to play on football's biggest stage.
"In today's world, not everything has to be so quick and disposable, and the story behind The Duke is anything but that," Morck and Paysinger sum up. "It's okay to take your time. It's okay to have passion for something and take pride in the process. Because creating something truly iconic like The Duke takes both."
This story was originally published on Wilson's The W blog.
Go to Wilson.com