On September 29, 2021, we officially celebrated the grand opening of our new extended Winter Sports Distribution center in Altenmarkt, Austria. Joining us were local politicians, neighbors, our key project partners, our top management, and the project team.
The first concepts for the expansion project were developed already in 2016. Detailed planning works were followed by a challenging construction phase in 2019−2020 marked with multiple external impacts, including the most unexpected evolution of the covid-19 pandemic.
Nevertheless, the new facility started operating as planned in late summer 2020. This year, the last extension works in existing buildings were finalized.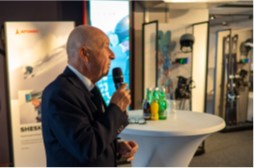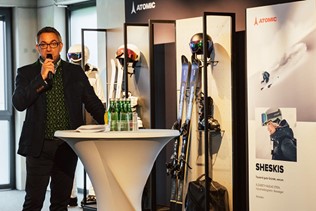 Michael Schineis, Winter Sports Equipment President, and Wilhelm Kerl, Senior Vice President Operations held opening speeches at the opening ceremony.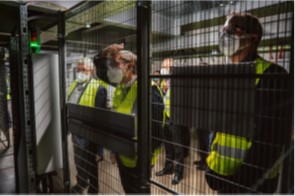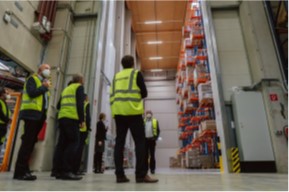 Guests got to tour around the distribution center.
New systems to meet growing demand
The new extended Altenmarkt distribution center enables Amer Sports to meet the growing business requirements for reliable global deliveries of all Winter Sports Equipment brands of the group. This competency is now supported by redefined processes and material flow as well as the new infrastructure.
All in all, the extended facility is around 19,000 square meters in size and capable of delivering some 5 million units every year.
The new facility has many new features and systems to help us work more efficiently. One part of it is a new 3,500 pallet high-storage warehouse with narrow aisle racks is operated with inductively guided forklift trucks. There's also an automated miniload storage system for more than 50,000 storage units, operated with five stacker cranes and supported by a 400-meter-long conveyor belt system, induct control station and commissioning workstations.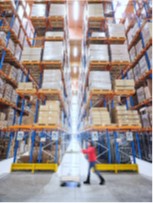 Narrow Aisle Pallet Warehouse with Photovoltaics on roof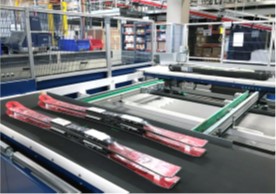 Packing process is now supported by two semi-automated packing lines. 
New-generation carton cutting machines in the packing area are extended with two semi-automated packing lines for different pack formats from small equipment parcels up to long ski cartons. In addition, the new outbound hall has an automated pallet foiling machine.