Diversity, equity and inclusion

Amer Sports strives for diverse, equal, and inclusive (DEI) professional lives for all. We expect all our employees to treat each other and our broad stakeholder network with respect.
A sense of belonging and inclusion forms an essential part of wellbeing and quality of life at work. We at Amer Sports promote equal opportunities for all and have zero tolerance for discrimination of any kind.
We expect all our employees to be aware of diversity, equality, and inclusion (DEI)—as stated in our Code of Conduct. Together, we ensure and maintain work environments that are free from harassment and inappropriate behavior. As part of the Code of Conduct training, all Amer Sports' employees learn about DEI matters.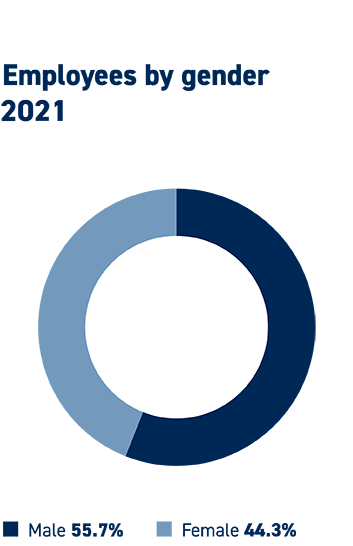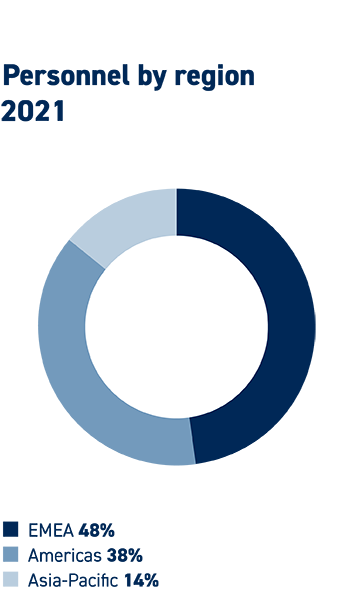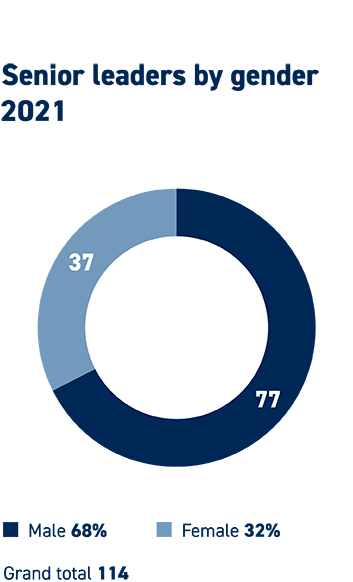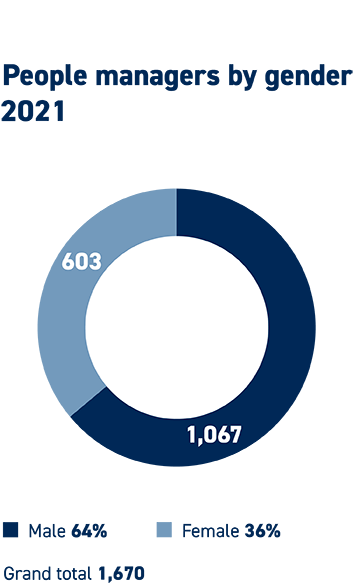 Our brands are important drivers of a more inclusive sports industry.
Examples of our brands' DEI work:
Arc'teryx is on a journey to ensure a welcoming outdoors for all
The path to a better self begins in nature. That's why Arc'teryx seeks to remove barriers to nature, with the ambition to support the creation of a more inclusive and equitable outdoors for all.
Arc'teryx strives to be a more welcoming space for the LGBTQIA2S+ community. 
Within Arct'eryx, the company has two internal Justice, Equity, Diversity, and Inclusion (JEDI) Committees—one specifically dedicated to the North American Retail teams, and one for the headquarter and global teams. The committees' focus is to listen to the needs of the organization and develop a strategy and initiatives that bring a broadly inclusive lens to all aspects of the business. To cite an example, JEDI recently partnered with Pride at Work to update the washroom signage to be gender-inclusive. 
Arc'teryx is a proud supporter of athletes and ambassadors, especially while they grow in their athletic pursuits and personal lives. The company actively looks to expand their roster to better represent the diverse communities in which we all live, work, and play. Furthermore, Arc'teryx's retail stores celebrate Pride year-round through partnerships and collaboration with local communities.
Read more about Arc'teryx's efforts
Salomon's WMN program is on a mission to overcome stereotypes
The best way to overcome stereotypes is to live as if they don't exist. Salomon's WMN program strives for a more inclusive sports industry by empowering women globally. The short film "
Her Way
"  illustrates how everyone could achieve more if assumptions and stereotypes were ignored.
Accessibility through innovative design—The Hopper® running blade project
The Hopper® sport blade is an accessible and versatile prosthetic running blade, designed to remove barriers to an active life. As a leading outdoor sports brand, Salomon actively participates in developing the blade to meet the highest quality and comfort level. The blade is manufactured from recycled Airbus A350 aircraft metals and Salomon's outsoles.
Salomon elevates intersectional women's hike club
Salomon North America welcomes individuals from all backgrounds to enjoy and explore outdoor spaces. In July 2022,
Salomon North America announced its partnership
with
Hike Clerb
, a Los Angeles-based intersectional women's hike club. Salomon supports the club by helping the organization to bring a voice to underrepresented women of color and minorities within the outdoor space. 
"We see Salomon as an innovator in creating a bridge to outdoor recreation for people from all walks of life. It's a brand that is predominantly seen out in the city streets and trails alike. It's this blend of sport and style that makes a partnership with Hike Clerb, and the work we're doing to inspire our creative community to take up space in the outdoors, a perfect match," shares Hike Clerb founder Evelynn Escobar.
Armada supports SOS Outreach career development program
Young people are the future leaders across their communities and in the sports industry. Together with
SOS Outreach
, Armada Skis supports underserved young people to help them find employment while delivering character-building and leadership through mentoring. 
An example of this collaboration bore fruit in June 2021, when 12 SOS Outreach career development program participants across Denver, Vail, and Park City completed interviews, attended the Outdoor Retailer Summer Convention, and received offers for positions at organizations including Armada Skis, Evo, Vail Resorts Retail LLC, Christy Sports, U.S. Ski & Snowboard Team, Park City, and Oberalp Group.