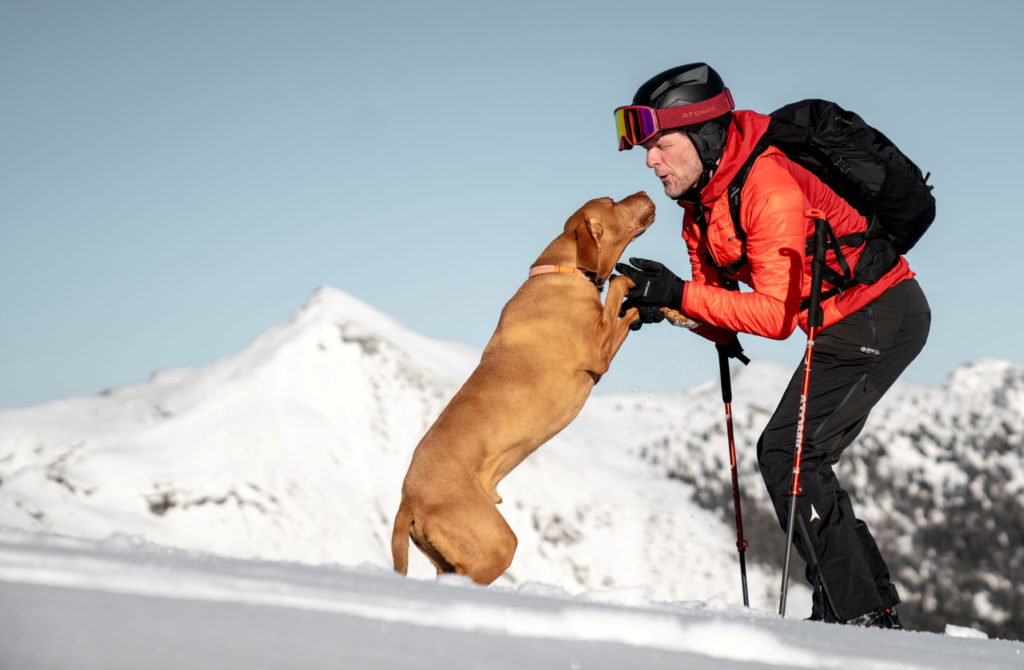 Formerly an Atomic-sponsored snowboarder, Business Unit Director Herbi Buchsteiner shares his favorite memory from his 26 years with Atomic, his athlete-inspired leadership lessons, and what the mountains mean to him.
In his competitive snowboarding days, Herbert "Herbi" Buchsteiner was always looking for ways to improve the equipment in order to have a competitive advantage—as seen today with the success of Mikaela Shiffrin, Aleksander Aamodt Kilde, and other Atomic athletes. In the 1990s, Herbi was also sponsored by Atomic.
"I was always adjusting my bindings and boots, and constantly talking to the Atomic R&D to develop the product to the next level," says Herbi.
"At one point, the Atomic team said, 'We're looking for someone in R&D to work on boots and bindings—would you be interested?"
By way of different roles, his passion for winter sports paired with a continuous improvement mindset have taken Herbi to his current management team role as Business Unit Director for Alpine Ski & Binding.
Defining a ski category with top atheletes
For a few years, Herbi was riding and working in parallel. This allowed him to develop and test the product in action. Since transitioning to a full-time engineering role, he got to develop equipment together with prominent athletes. One example is the benchmark-setting Atomic Bent Chetler ski.
"It was 15 years ago that we were designing and developing the first prototype of Bent Chetler 120, a super wide powder ski. We had the chance to fly to Valdez in Alaska to test the prototype together with Chris Benchetler and other high-end athletes."
Herbi and others from Atomic took off from the Altenmarkt headquarters in Austria.
"There we were testing the prototype in the best possible surroundings. We enjoyed one week of great skiing, but also, unique experiences testing the prototype together with the man behind the ski," says Herbi.
What started with one prototype has spawned into seven different models, and a spot as category leader for Atomic.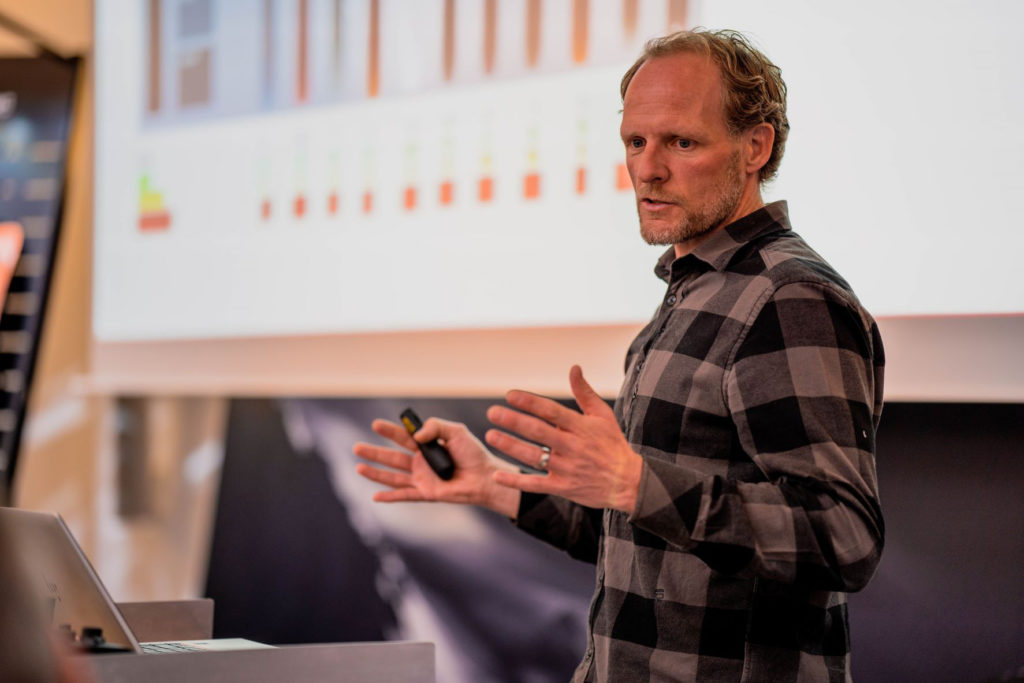 Leadership lessons from sport
Herbi's athlete-inspired mindset informs his approach to leadership.
"If you don't make an upfront investment to train, you won't be able to win. Just like we did with the Bent Chetler ski, we invested, we kept on believing in the idea and the story, and eventually got the credits."
Drawing parallels between sports and business, Herbi believes that the athlete's mindset also builds resilience to failures.
"You need a plan, and you need to go after it. But you will also fail. Learning lessons from failures helps us to take the next step, progress, and get better in our sport," he sums.
Herbi goes on to remind that no athlete can shine alone. In addition to the right equipment, a team of service technicians, coaches, and other experts need to be in place.
The Atomic teams follow the same formula for success, honing the interplay between development, product management, marketing, and commercial, and more.
"Everyone needs to know their role in a team in order to play and win."
Mountains as a source of joy, calm and perspective
Herbi sees the mountains as a natural playground—sometimes literally. He rewinds to February when fresh deep snow arrived near his home in Austria.
"The Pongau valley turned into a big playground overnight. My friend and I were skiing down the first run in the morning. Everything was untracked, and we were cheering and screaming like kids, just having fun. Nature is the one thing that keeps me super motivated."
Mountains not only trigger a sense of play, they also keep Herbi calm and humble as he goes skiing or mountain biking with friends, family, or with his dog Bruno.
"You're out in the backcountry surrounded by peaks. It's quiet. It's calm. You realize how little you are. That feeling always helps me to reset."
It also helps Herbi change perspective. "Every day in the office, we look up to the mountain. And once we're up there, we look down into the valley to our headquarters."
So, what does the view look like for Atomic?
"In our homebase in Austria, you see a lot of Atomic skis. Looking at people's feet while skiing in Whistler in Canada, Copper Mountain in Colorado, or Meribel in France where the Alpine World Ski Championships were just held, you realize how big our growth potential still is."
"Making great products and delivering great experiences will help us to take the next step and grow Atomic to the next level, and drive skiing forward."
Herbert "Herbi" Buchsteiner
Current role: Business Unit Director Alpine Ski & Binding, Atomic
Location: Altenmarkt, Austria
Previous experience: Technical background (worked as an engineer on cars), professional snowboard athlete.
Hobbies and interests: Alpine skiing, ski touring, and mountain biking.
Fun fact: "Ski touring with my dog Bruno, he has taught me to be there in the moment. There is no distraction. It's just you, the mountain, and the snow."