This weekend, the first event of the Freeride World Tour went down in Baqueira- Beret, Spain. And what a fantastic start to the season it was for Peak Performance friends.
The athletes managed to put down their runs earning three podiums. Olivia McNeill and Hedvig Wessel both impressed the judges with their hard charging, non-hesitation skiing, resulting in the two top spots.
Current junior world champion Max Palm had received an event wildcard for his performances on the junior tour. Max managed to not only grab the first place, but also write Freeride World Tour history with the first ever landed double backflip in competition. The judges were so impressed they decided to hand Max a wildcard for the rest of the season—quite amazing for a rookie.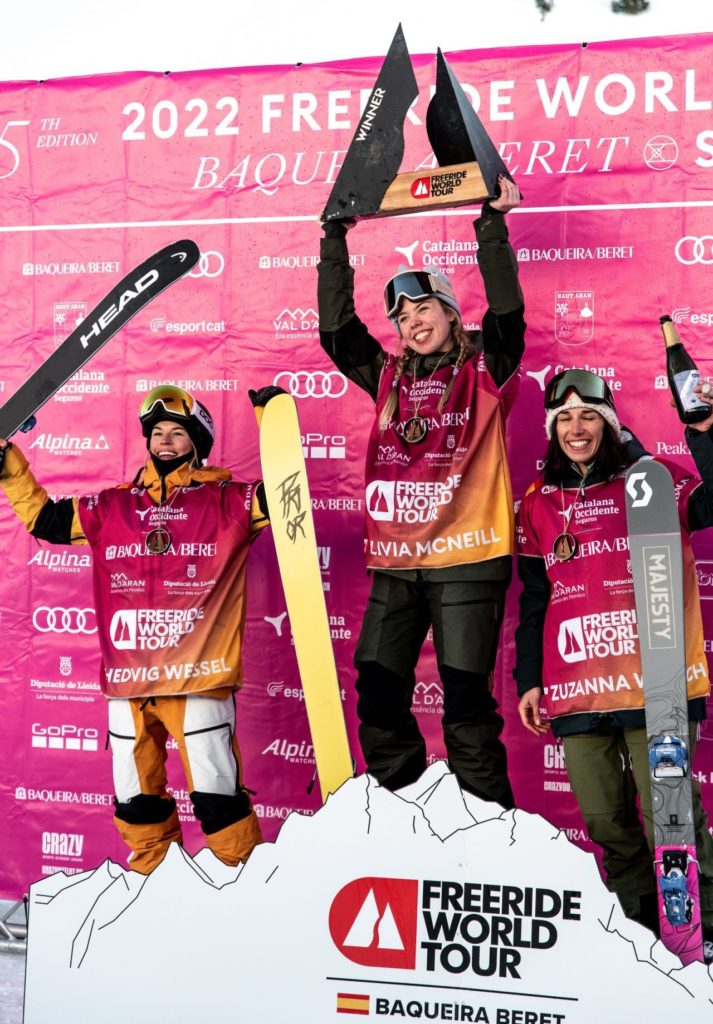 Read more on Peakperformance.com
Watch Olivia McNeill stomping two big cliffs in a row
Watch Max Palm's first double backflip on the Freeride World Tour