Peak Performance continues its strong expansion and enters the Chinese market by opening its first physical store in the exclusive and popular Sanlitun district of Beijing.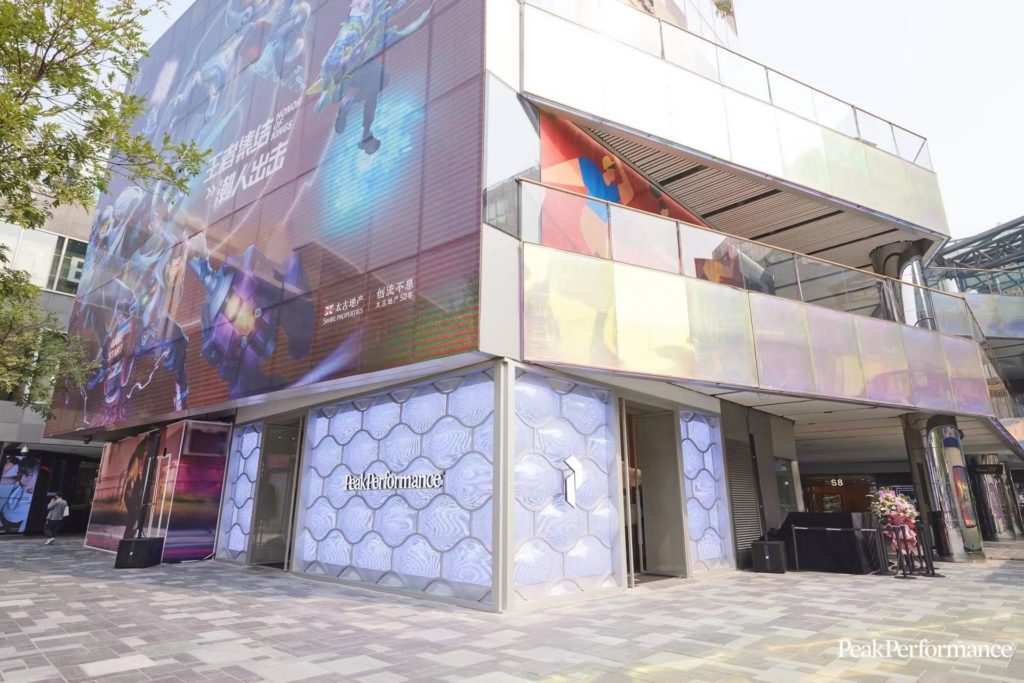 The brand store opened its doors on September 28, 2022.
Close to the consumer
The expansion is being supported by a strong digital presence to establish a closer relationship with the Chinese consumers through multiple channels.
"China is an exciting market that's important in our global expansion journey. With our Scandinavian outdoor heritage, we are all about creating premium and long-lasting ski and outdoor products with a progressive design. We know that the interest for outdoor culture and lifestyle is huge in China, and that there is an appreciation for high-tech design and innovation, which opens new opportunities for us to build relationships with the Chinese consumer," says Peak Performance CEO and Brand President Sara Molnar.
To be closer to the consumer physically and digitally, Peak Performance has also launched on WeChat, China's biggest social platform. In addition, two specialty partner shop-in-shops will also launch in Beijing and Shanghai during Q4 2022.
High-tech meets heritage
In the uniquely designed Beijing store, high-tech design meets the Scandinavian heritage and DNA of Peak Performance, with the passion for the great outdoors in focus.
"It's exciting to finally have opened the doors to our new brand store in Sanlitun and welcome our Chinese consumers to the world of Peak Performance. The response has been amazing so far and we look forward to continuing this journey," Sara says.