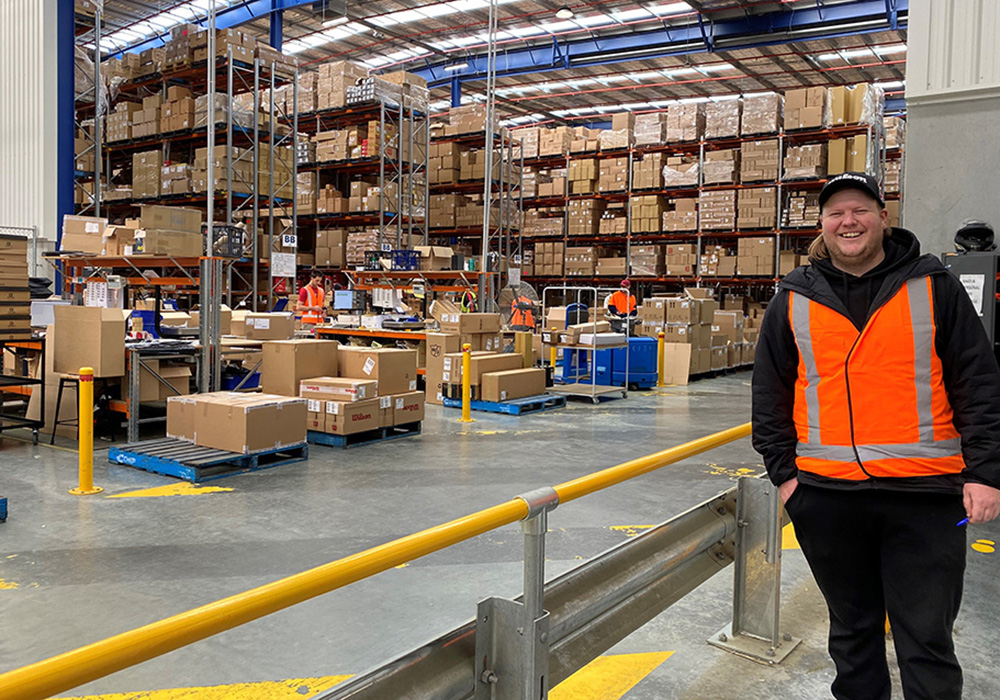 Meet Blake Harris, our Warehouse Supervisor in Amer Sports Australia. Learn about Blake's journey at Amer Sports, the role sustainability plays in his work, and how he and his team united to overcome challenges during COVID-19. 
Blake Harris started his career with us at Amer Sports Australia in 2009. The then 17-year-old joined as a casual worker without a clear vision for a career path he wanted to pursue. Soon, he was offered a full-time role in the Golf Assembly department, and four years later, he moved into the warehouse—and has never looked back.
"From day one at Amer Sports, I felt like I had found a community with which I share common values such as a passion for sports, trust, and communication," says Blake.
Blake's leadership skills have been apparent since the beginning, taking him to where he is today: working as Warehouse Supervisor based in our Melbourne warehouse.
Mastering the juggling act
As Warehouse Supervisor, Blake must communicate with many departments such as customer service, sales, and operations teams. Coordination, planning, and time management is key.
"It can be tricky at times as we have four brands which each have their own goals and targets, and I must look at the business as a whole. It's my job to be the middleman and try to work out the best solution for everyone involved. It's really like a juggling act," Blake says.
Things can get complicated, and at times he must think about the "greater good" and make tough decisions not everyone might be thrilled with. In situations like these, Blake relies on open communication to ensure everyone is on the same page once a decision has been made.
Ideas and improvements from the sustainability committee
Blake also highlights the importance on sustainability in his line of work.
"My team is the last one to touch our product before it reaches the consumer. We are constantly evaluating our current suppliers, materials, packaging options, and so on, and are always on the lookout for new ways to lower our carbon footprint," he says.
In fact, Amer Sports Australia has a dedicated sustainability committee which meets monthly to throw around ideas and discuss how they can improve their operations from a sustainability standpoint. A recent example is their decision to pick Australia Post as their freight company which uses electric bikes for deliveries.
Care, respect, and trust during a global pandemic
Blake gives insight into how the team dealt with challenges the COVID-19 pandemic brought. As e-commerce skyrocketed, in the midst of all, the team changed to a new SAP system and moved to a larger warehouse in Melbourne.
Working from home was not an option for Blake and his team. They had deliveries on site and interaction between people in the workplace.
"The team was super versatile during those tough periods, and we ensured we had the right measures in place," says Blake. "Our team split into two shifts to limit the amount of people on site and had others on call in case someone caught COVID to make sure we could fulfill orders."
What helped the team through the challenges was care, respect, and trust. They decided not to bring in external or temporary staff in an effort to try and limit exposure to the virus.
During the relocation of their warehouse, the team also decided not to use a moving company. Instead, the warehouse staff handled the entire move themselves.
"We were working 12 to 13-hour days 6 days a week. Looking back at it now, it seems intense, but I'm really proud of what we accomplished together," Blake says with a smile.
"The culture of the warehouse team has become really strong and that's something I'm proud to have been a part of building," he continues.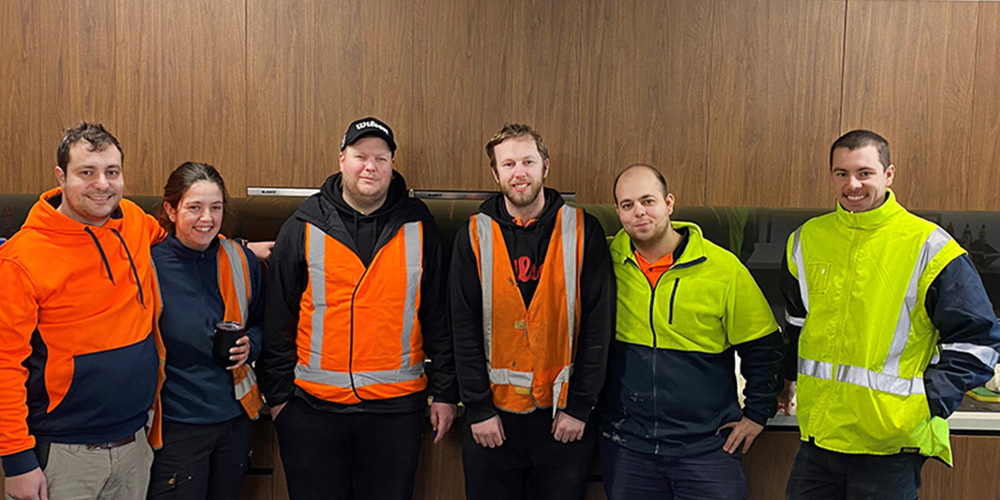 Excitement for future growth
Blake is excited about the future opportunities at Amer Sports and the continuous growth of e-commerce.
"We've planned for a certain amount of growth, and we've already smashed it," Blake says proudly.
Plenty of exciting challenges lie ahead with figuring out how to plan their work around the current warehouse building, considering the strong growth. Blake feels like he and the team have the right support to continue on Amer Sports' growth journey.
Blake Harris
Current role: Warehouse Supervisor
Location: Amer Sports Australia

Previous experience: "I've been fortunate enough to have only worked with Amer Sports. From starting out as a 17-year-old unsure about his career to growing into a Warehouse Leader in one company shows how much opportunity there is if you work hard and set goals. I've enjoyed the pathways offered to me and hope to continue growing as our business does, too."

Hobbies and interests: "I enjoy sports, and have always been keen on golf and have played since I was 13-14. I enjoy spending time with family and going away to our holiday house in the country."

Fun fact: "I once backpacked around Europe for two months."